Kari Jobe And Husband Are Leading Christian Music Industry Together
Grammy-nominated musician Kari Jobe is a very talented artist and a devoted Christian. Beyond her career, Kari maintains a wonderful family with a husband and children that seem to complement her in every way possible.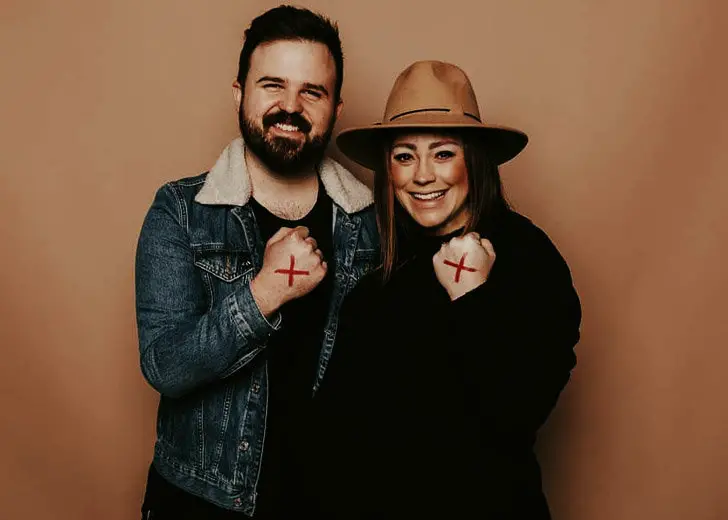 Grammy-nominated musician Kari Jobe and her husband are a powerful couple. Being devoted Christians, they use their religiosity and talent to create beautiful songs.
And, thanks to their artistic method, the duo have amassed great honors for uplifting the Christian music industry.
Just in 2020, their song, The Blessing, got adopted by choirs worldwide soon after its release on 13 March 2020. Now, know more about the song's success and find how they are leading the Christian music industry with extra details on their career, wedding, and family.
Kari Jobe And Husband Were Best friends for Years Before Wedding
Kari's husband is non-other than Cody Carnes, a popular name in the US's religious scene.
The couple first met in 2010, soon after which Cody joined Kari's band as a member. With the sway of time, they became best friends and remained so for around four years. Eventually, they started dating in 2014. Interestingly, after three months of dating, their wedding moved in quickly.
Cody proposed to Kari with a round diamond ring he had purchased with the savings he did for four years in advance - even though he didn't know who he was eventually going to marry. Without a doubt, Kari accepted, and they tied the wedding knots at a grand ceremony held on a stage on 21 November 2014.
Kari donned a white laced mermaid gown for the ceremony, and Cody wore a black suit with a matching black bow tie.
Worship Leaders: Kari and Cody Offered Free Worship Sets In Easter
Kari is a well-respected personality in the Catholic world. She began worshiping when she was 13, and ever since, she has been guiding people towards God's presence, or so she says. Here's where it gets interesting, Kari isn't the only hardcore Christian in the family; her husband, Cody, is also a worship leader. In his worship leader bio, he claims to be " passionate about creating space where innovative artistry and authentic worship can collide."
Interestingly, their religious affiliation is very apparent: the couple serves at their home church, The Belonging Co., in Nashville. They even offered free worship sets from home on Easter occasion, in April 2020, to lift everyone's spirit during the pandemic.
Kari Jobe Nominated In 2020 Grammy Awards For Hit Song, The Blessing
Kari is famous as a singer and songwriter, with over 1.5 million album sales and a Grammy nomination for her 2013 song Where I can find you. Likewise, her husband, Cody, is also a musician. He started his musical career as a solo singer in 2017. He has written multiple hymns and choral music since then. Some of his hits are: Run To The Father, Nothing Else, and Cover the Earth, to name a few.
Collaborating each other's talent, Kari and Cody wrote a Christian song called The Blessing. Soon after they released the music through a live performance in March 2020, it broke charts and crossed astounding numbers of listeners (the video of their live performance already has over 21 million views).
Moreover, it got adopted by choirs worldwide. And to add to its success, Kari got nominated for the 2020 Grammy Awards for the song for the Best Contemporary Christian Music Performance/Song category.
With millions of listeners worldwide, Kari and Cobe's musical endeavors have boosted their fame in the Christian music community.
Kari Says She Is Grateful To Have Family, Kids 
Kari and Cody's family comprises two kids. Their first son Canyon Morrison Caine Carnes, was born in February 2016, and their second son Kingston Benjamin Cash Carnes was born in February of 2019.
Time and again, Kari shares cute snaps of her family through her Instagram handle. And in such one instance, she said that she was thankful to have her family.

Kari Jobe with her husband Cody Carnes and sons in October 2020 (Photo: Instagram)
Well, a quick look at Kari's social media can conclude, and she and her husband are perfectly balancing their career and personal life.