Kali Muscle's Ex-Wife Fires Back Reigniting Past Drama Of Their Split
Kali Muscle is an American bodybuilder and actor who was once married to Dvyne Kirkendall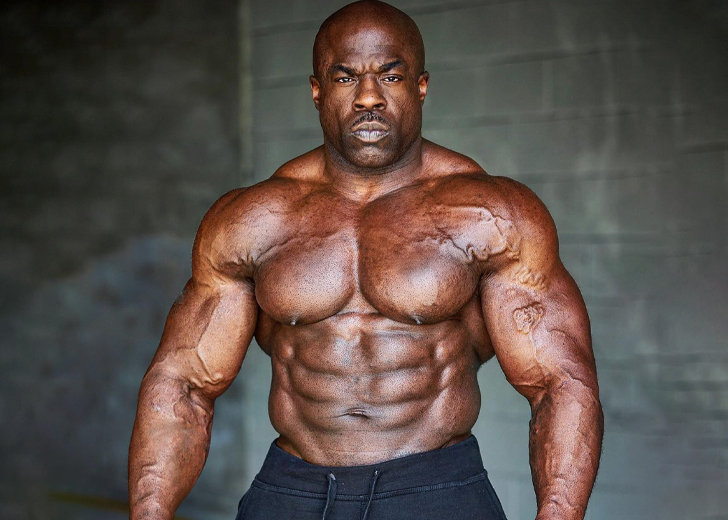 Kali Muscle is an American bodybuilder and actor who is best known for building the world-famous physique within San Quentin prison walls, where he spent seven years of incarceration for armed robbery.
The bodybuilder is settled and stable in his life presently. But he has had his share of tough times in the past. From rough and tragic childhood to jail sentence to marriage failure with ex-wife Dvyne Kirkendall, he has experienced it all.
Below learn precisely about Kali Muscle's marriage details and controversial divorce with his ex-wife.
Kali Muscle And His Ex-Wife Dvyne Separated In 2016
Kali Muscle was married to Dvyne Kirkendall, an author, singer, model, actress, and owner of a makeup line. They married somewhere around 2010 and were together from around the year 2007.
However, after 9 years of togetherness and 6 years of marriage, the two separated in 2016. And their decision to split did not surprise the people close to them because everyone was well aware of their unhealthy relationship.
Citing the reasons for the divorce, the American bodybuilder posted a, now deleted, video on YouTube on October 16, 2016. In the video, he stated that Dvyne was not financially responsible and did not make any efforts towards earning money properly.
He also disclosed that she often stole money from his bank account.
Dvyne Occasionally Fuels Drama Around Her Broken Marriage
Even after the separation, Kali Muscle's ex-wife Dvyne occasionally comments on Kali and her broken marriage with him.
Dvyne retweeted an article on Twitter dated January 10, 2020. The article intended to show people her side of the story, featuring her words.
In the article, she expressed that she supported Kali in everything even though she was cheated on and lied to. She further added that it was her support that "made Kali the man that he is today."
She also addressed the monetary allegations made on her—Kali had blamed her for stealing his money from his bank account. She explained that she belongs to a rich family and owns her own business. And with that source, she manages her luxurious lifestyle, wearing and posting designer ranges on social media.
Back on November 23, 2016, Dvyne had made a similar statement through a Twitter post. 
relationship is 50/50 if it wasnt for my money Kali would not be successful people doubted me but we prove them wrong so just wait — Dvyne (@Dvyne_) November 23, 2016
Kali Muscle Is Presently Married To Helena Vladis And Also Has Twins
Kali Muscle is not worried about the fiery drama his ex-wife creates time and again, as he is busy enjoying his time with his second wife, Helena Vladis, and twin kids.
The bodybuilder has been together with Helena since late 2016, and a few years later, the two secretly got married. On December 25, 2019, they also welcomed twin babies: a son named Kali-Muscle and a daughter named Brooke-Taylor.
The adorable couple and their twin babies spend most of their time together. They have a family YouTube channel named Hyphy Family, where they post family videos. Also, their pictures can be found on both Kali's and Helena's Instagram account.
It seems Kali has put his past behind and is moving forward, sharing, as he likes to point out in his introductory video to his channel, positivity, and love with his wife and twins. 
Kali Muscle Net Worth
Kali Muscle's net worth is estimated to be around $5 million as of 2021.  
The majority of his net worth comes from his numerous appearance in commercial advertisements, television, movies, in addition to his YouTube channel revenue and sponsorship deals.