Kalani Faagata's Dad Wants Her to Think Over the Divorce Situation with Husband
Faagata's father weighed in on his daughter's decision to call it quits with her husband.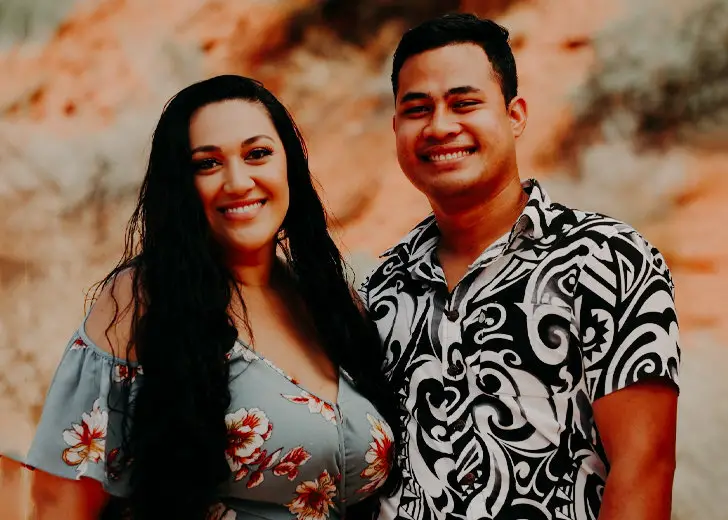 Kalani Faagata and her husband Asuelu Pulaa have been having problems with their marriage and are slowly drifting apart. So much so that the star couple may be considering getting a divorce. 
However, hailing from a conservative Mormon family meant that Faagata's father was not happy with the direction that her relationship was taking.
Faagata Considering Divorce
On the May 23, 2021, airing of 90 Day Fiancé: Happily Ever After?, Faagata's father broke the ice on the divorce talk, and the two had a candid discussion about her possible divorce. 
The doting father admitted that he found out about the reality star weighing options regarding her future with Pulaa from her mother, and he wanted to inquire further. 
Faagata was mum for a moment but went on to explain that her marriage to Pulaa had been one-sided for a while, and she honestly did not feel like putting in any more effort into it. 
Faagata Thinks Pulaa Needs to Change
That being said, her father did not believe in splitting up. Instead, he suggested that both parties change a little and develop a better understanding amongst one another to make their relationship work.
Faagata did not disregard her father's words completely but also addressed that her husband needed to change a lot if they were to sustain the relationship. 
Following that, she asked her father head-on if he was "pro-staying-together." Instead of answering with a simple yes or no, he told Faagata that she should weigh her options before calling it quits. 
He even brought up her children.
The couple is parents to sons Oliver and Kennedy.
You've got two boys now. They need their dad. You can't do that to them. If you didn't have boys, I wouldn't even bat an eye about it.
Divorce Is the Last Resort
The mother of two admitted, without hesitation, that her children were one of the biggest reasons that she had chosen to remain in the marriage for as long as she did. 
Although not happy with her decision, Faagata's father told her that it was ultimately her choice. However, he reinforced that divorce should always be a last resort. 
"Divorce is just for people who gives [sic] up," he added. "I thought you were stronger than that."
The Couple Is Still Trying
Back in 2019, the sixth season of 90 Day Fiancé saw Faagata and Pulaa make their way through several rough patches in their relationship, which led them to question if they had a future together. 
On the season premiere, aired in April 2021, Faagata disclosed that the couple was still trying to mend bridges and was searching for their first home together. 
She and her husband also admitted in a joint confession that although their marriage was at its worst, neither of the two were ready to give up on the relationship just yet. 
Fans can keep up with their relationship as new episodes of 90 Day Fiancé: Happily Ever After? air Sundays at 8 p.m. ET on TLC.