JustMaiko and dancing partner, Analisse, maintain great friendship even after breakup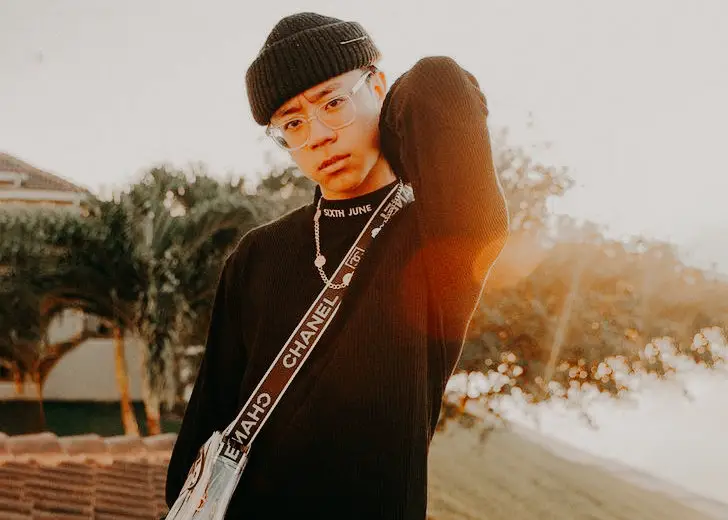 Social media personality Justmaiko is seen indulging in adorable posts with his best friend/ ex-girlfriend, Analisse, quite frequently. 
Even after their breakup, Justmaiko and his dancing partner maintain a great friendship and mutual admiration for each other. 
JustMaiko's Cute Moments with Ex-Girlfriend Analisse
Michael Le, popularly known as Justmaiko, is always lighting Tik Tok on fire with his partner-in-crime. But what many don't know is that Analisse was once Le's girlfriend. 
This was revealed by the dancing sensation himself in a YouTube video.
The video, uploaded on October 16, 2020, consists of a montage of clips featuring the dancing duo.
The video begins with Analisse's tantalizing dance moves and JustMaiko looking mightily impressed. The subsequent clip shows a glimpse of  Justmaiko's 20th birthday celebration with Analisse's friends and family. 
Another clip showcases a cute moment between the two. In the clips, Justmaiko adorably hugs Analisse from behind as they respond to their fans worldwide. One fan, in particular, asked if the two are together now. The social media star was quick to respond.
Guys, where is all these coming from? You are saying we are together. We are really just friends. 
Eventually, both of them confessed to dating each other in the past. Analisse recalled seeing Le for the first time when she was 11, and their friendship gradually grew as they began making Tik Tok videos. 
However, they also stressed that they are now best friends and nothing more. 
JustMaiko's Adorable Birthday Wish
On November 20, 2020, Justmaiko took to Instagram to post a heartfelt birthday message to Analisse on her 20th birthday.
In the same post's caption, he poured his heart out to let her and the world know how much she meant to him. Le mentioned that meeting her eight years ago changed his life in a way he couldn't comprehend.
He also confessed that he was very proud of how she had grown into a smart and bright young woman. He wholeheartedly believed she was meant for greater things and mentioned he couldn't wait to see her future achievements. 
"You're the most caring, loving, and most thoughtful person I've ever met," he continued, "I can't wait to see what else you accomplish from here on out."
Celebrating His Former Girlfriend
He went on to affirm that she would always be an important part of his life regardless of what that future entailed. Towards the end of his heartfelt message, he extended his best wishes for the coming decade—her 20s. 
He was sure that his former girlfriend would accomplish so much more in her life. 
"I  LOVE YOU @analisseworld," he announced as he brought the message to a close.
Alongside the endearing captions, the TikTok sensation shared a slideshow of pictures that brought his special relationship with his former girlfriend to centerstage.
The carousel of pictures featured the duo posing for selfies and a couple of slides where it was just Annalise that graced the frame.
The post also contained a video of the two. In the hilarious video, he and Annalise seemed to be having fun playing a "whisper challenge."
While the TikToker with over 44M followers might not be the best player on the platform, he seems to be having a great time with his BFF nonetheless.