Jung Hae-in did not rule out a relationship with Son Ye-jin but are they really dating?
Ever since they starred in JTBC's 'Pretty Noona Who Buys Me Food', rumors of Jung Hae-in and Son Ye-jin dating has spread like wildfire. But, how true is this?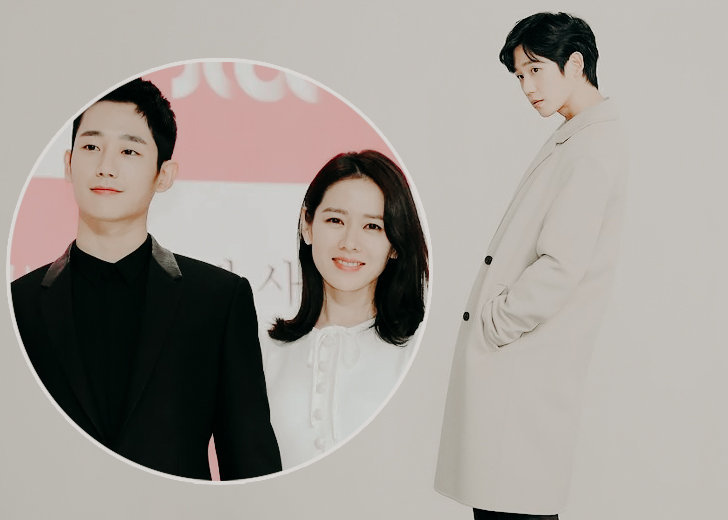 Ever since they starred in JTBC's Pretty Noona Who Buys Me Food, rumors of Jung Hae-in and Son Ye-jin dating have spread like wildfire. Both stars share a close bond, but are they a couple?
Their Remarkable On-Screen Chemistry Fired up Their Dating Rumors
Being an integral part of showbiz makes you bound to people's judgment and opinions. The stars of Pretty Noona Who Buys Me Food can undoubtedly relate to this.
The show's lead pair is presumed to be in a romantic relationship by the media and fans worldwide, even when neither has corroborated the dating rumors. 
Hae-in and Ye-jin's dating rumors instigated after they pulled off their characters extraordinarily and depicted incredible reel chemistry. This led to speculations that the actors are in a relationship. 

Jung Hae-in and Son Ye-jin in Pretty Noona Who Buys Me Food (Source: Business Times)
Shedding some light on their dating rumors, Ye-jin put forward that she and her co-star aren't dating. She evasively and playfully added that, even if they are not dating now, she isn't sure about the future. 
We're not currently dating. Though I don't know if we might date in future or not.
In 2018, Hae-in also opened up about the word on the street and communicated about his dating gossip.
According to the handsome actor, he had been confronted by people regarding his dating status with his co-star. Additionally, people even advised him to be with her. However, Hae-in and Ye-jin haven't discussed the elephant in the room.
People around me keep saying, 'Why don't you two date?' and 'If you two date, I'll support you.' [Ye Jin] noona and I have even talked about it.
From what the stars have to say, it seems like they share a platonic relationship.
Hae-in Mentioned that He Is Closer to Ye-jin
Although Hae-in discarded the dating rumors, he does admit that he has a close and friendly relationship with his Pretty Noona Who Buys Me Food co-star. 
When you spend a significant part of your time with someone, growing a cordial bond based on mutual admiration and care is a natural progression.

Jung Hae-in and Son Ye-jin Stun together (Source: A Koala's Playground)
The two grew closer throughout filming. Hae-in stated that initially, he was overwhelmed by Ye-jin since she was a senior actress with significant experience over him. Luckily, over time he eased up to her, and now they are comfortable with each other.
[Son Ye-Jin] is no longer an intimidating senior actor around whom I feel awkward, but a close noona who is easy to talk to and who listens to my thoughts. I hope that even a year from now, we'll still be in touch and contact one another freely. 
The bond between the stars has only flourished with time. Sweetly enough, Ye-jin also sent Hae-in best wishes for the latter's next romantic venture, Tune In For Love.