Is Julius Dein Still Dating Estelle Berglin? Ex Girlfriend Once Called Him Out for Being 'Fake' and Abusive
Julius Dein's ex-girlfriend Madison Willow went on to say he took advantage and verbally abused her while they were together in 2017.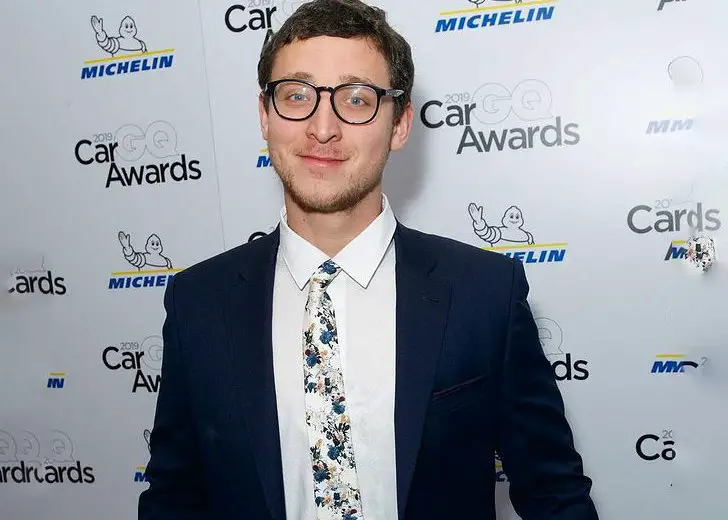 Julius Dein has amassed millions of views on his YouTube channel, thanks to his magic and pranks. However, the magician found himself in a messy situation when his ex-girlfriend, Madison Willow, made a video saying his magic acts were fake.
That's not all - she further stated that Dein took advantage of her and even abused her when they were still together.
The Couple Broke up in 2017
Dein and Willow first started posting prank videos and vlogs on Dein's official channel in 2016. But it came as a shock when all of a sudden, the 26-year-old magician uploaded a video in February 2017 relating to their breakup.
In the three minutes video, the couple shared how they first met. Apparently, Willow joined his team as an assistant but ended up being much more than that. Once the video was made public, their fans were heartbroken to see their relationship end.
The reason behind the separation was that Willow had to go back to the USA as her grandmother was seriously ill. She also mentioned that she might be back to join Dein in his vlogs, but we all know that never happened.
However, a plot twist came after a few months when Willow uploaded a shocking video claiming she was verbally abused and exploited. 
Willow's Video on Dein Went Viral
The same year, in August, a video titled 'The Truth About Julius Dein' went viral on social media when the YouTuber's ex-partner, Willow, uploaded the video claiming verbal abuse allegations.
She started the video by saying, "If you have ever been taken advantage of or verbally abused, this video is for you."
In the video, she claimed that the street magician approached her with a life-changing opportunity of being famous and appearing on his videos. As a young girl, she took the chance, but she regretted it every day. 
She also added that all the videos and pranks she appeared on were staged. She shared that the magician was a different person as soon as he appeared in front of the camera and made her do wrong things by yelling at her and verbally abusing her.
However, Willow tolerated all that because she was gaining popularity and was scared of him at the same time. Even after their breakup, she revealed that she was still petrified of him and didn't know how he would react to her video.
Dein Dated Estelle Berglin after Breaking up with Willow
Post-breakup with Willow, the social media influencer, found love in Swedish model Estelle Berglin. They started dating in August 2019.
On August 26, 2020, Dein even took to his Facebook to share his happiness on completing the couple's one-year together. In the post, he revealed that they met during his show in Sweden in 2019 and she immediately stole his heart.

Julius Dein and Estelle Berglin celebrating their 1st anniversary. (Photo: Facebook) 
"Happy 1 year anniversary to my gorgeoussss diamond amazing girlfriend Estelle Berglin who stole my heart at my Sweden show last year," he wrote in the caption. 
Congratulations for tolerating me for an entire year. You deserve a BIG medal ( all my friends will agree). Thanks for being my biggest supporter, my rock, my role model, and for making me a better person. I [love] you.
The duo regularly appears together in Dein's YouTube prank videos and vlogs. Even during the lockdown days, the couple entertained viewers through their funny videos, and it seemed like the two have found the perfect match in one another. 
Though there have been assumptions of an Estelle Berglin & Julius Dein split, a picture posted on Dein's Facebook in March 2021, commemorating 30 million subscribers, clearly shows that the two are working together.
Since they haven't removed any older photos of each other from their respective social media, it is probably safe to assume both of them are together.
He Was Linked With Other Girls in the Past
In the past, Dein had dated a few divas, including British actress Amber Doig-Thorne. Although there's no official report on how long their relationship lasted, they dated around early 2016.
Besides, the magician was also rumored of dating singer Lauren Jauregui. In 2015, they were spotted together, leaving a club and Dein driving her home.