Jon Jones' Could-Be Wife Jessie Moses Has Stuck With Him Through Thick And Thin
Professional mixed martial artist Jon Jones has earned himself a name in the American mixed martial arena while relishing his personal life with Jessie Moses. The couple has three children together and resides in New York. Know more about the MMA artist's journey and how his could-be wife stuck with him through thick and thin.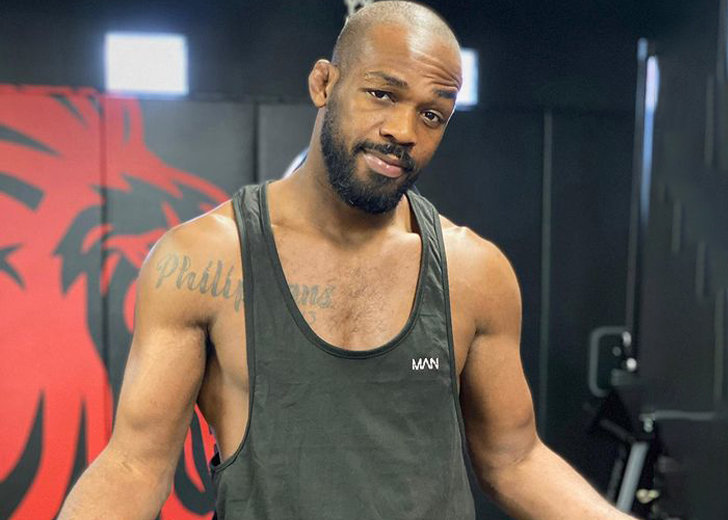 Professional mixed martial artist Jon Jones is successful both ways— professionally and personally. He has earned himself a name in the American mixed martial arena while relishing his personal life with Jessie Moses, his long time partner or could-be wife.
However, the MMA fighter would not have achieved the success he owns today if he hadn't had the support of his current partner. Jessie selflessly stood by his side through his thick and thin since the high school days and supported him to become a successful man.
Who Is Jon Jones' Could-Be Wife Jessie Moses?
Born in 1987, Jessie Moses is a native of Endicott, New York, United States. Her mother is Sheila Ryan.
Moses attended Endicott High School in Binghamton, New York, where she also met her present-day partner Jones. Later, she joined Broome Community College and graduated in 2009.
Jon Jones And Jessie Moses Are High-School Sweethearts
Jon Jones first met Jessie Moses when both of them attended Endicott High School in New York. They dated instantly, but their relationship lasted for a short time then, as the MMA champion left her immediately after graduating high school in 2005.
He then went to Iowa Central Community College. There he dated another girl, who became pregnant with his first daughter named Shaelin. (Shaelin became 13 years old on June 14, 2020)
But a couple of years later, the high-school sweethearts, Jon and Moses, again got back together and started their relationship afresh in 2007.
Jon Jones' Proposed Jessie Moses In 2013 
After getting back together, the MMA fighter and his partner, Moses, welcomed their first baby, a daughter named Leah Jones, in 2008. The very next year, in 2009, they became parents for the second time; Moses gave birth to their second daughter, Carmen Nicole Jones.
Then on 1st April 2013, the couple got engaged. The same year, they gave birth to their third daughter named Olivia Haven Jones.
Presently, Jones and his family live together in Ithaca, New York. He also splits his time between home and Albuquerque, New Mexico, where he trains.
One interesting fact is although Jones and his potential wife have been together for nearly two decades now, it is still unclear whether the couple is married or not. They have never officially announced a wedding date.
Jon Jones Supported By Jessie Moses's Mother While In His Downs
Over the years, the champion MMA player has seen both highs and lows—from cutting his wrestling career short to work as a bouncer for $60 a night to being crowned UFC Light Heavyweight Championship twice.
Well, when Jones was 20-years-old, he dropped out of college and cut off his wrestling career to work as a bouncer. He did so to look after his partner and child. During the time, he was just a weak boy with insecurities.
But, his current fiancee supported him. Her mother, Sheila Ryan, also motivated him to be visionary. She encouraged him to believe in himself and his confidence.
With her kind help and guidance, Jones struggled on. He watched pro wrestling to learn fight moves and trained himself for fights. After all, he had dreamt of being victorious in each of his fights and be the best in the business.
Today, after years of hard work and dedication, Jones has become the man he wanted to be. He is recognized as one of the best mixed martial artists with two titles of UFC Light Heavyweight Champion. He is ranked second in the UFC men's pound-for-pound rankings as of December 2020.
And while Jones achieved all this, one woman stuck by his side since the beginning of his career. The woman is none other than his partner Jessie Moses, who has witnessed him in his lows and yet has stayed with him and supported him.