Jon B's family keeps him grounded and fuels his passion for music
Jon B. is a consummate family man who visibly adores his wife and kids. The singer has stated that his family's support keeps him going and fuels his musical fire.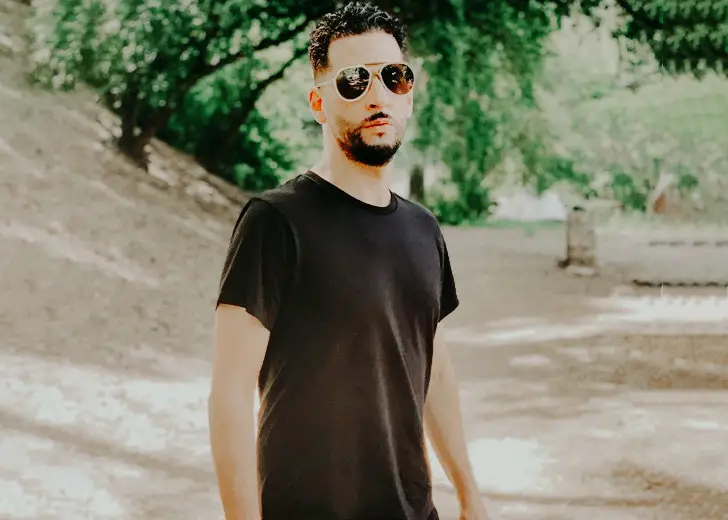 American singer, songwriter, and record producer Jonathan David Buck, otherwise known as Jon B, is a family man through and through. He is married to his wife, Danette Jackson, and together they're raising two adorable girls.
He has often mentioned his wife and kids in interviews and credited them for his success, as they are the ones who kept him grounded and fueled his passion for music.
Buck's Family Supported him When He was Down
There was a phase in Buck's life when he felt he had lost his creativity and "developed a feeling of despair."
Speaking with Contrast Mag in November 2020, the singer shared his experience of "feeling lost" and how his family helped him break out of his rut. He explained that the music industry's politics disturbed him mentally, leading him to depression and a decline in his musical creativity.
But that is when his family stood by his side and made sure he maintained his sanity. Contrast Mag's report also stated that Buck's Family made him feel loved and appreciated his work, because of which he came out more confident and passionate about his music.
The R&B superstar also extended gratitude to his family for keeping him grounded and staying together during the challenging COVID-19 pandemic period.
Family keeps me grounded and provides that passion for what I do. It's a blessing to have a family, especially during these times.
Married to the Love of His Life
Born to a Jewish mother and Dutch father, Buck has been living a happy married life with his wife Danette Jackson since 2007.
The musician proudly walks with his wife at various musical events, exhibiting the closeness and love between them. In one such instance, Buck romantically sang "Happy Birthday" to his wife Jackson while being interviewed at the 2018 Soul Train Awards.
Similarly, while speaking to Parle Mag in December 2019, the singer was asked if his latest song, 'Priceless,' was his 45th birthday present to himself. In reply, Buck revealed that the song was instead an ode to his wife for her 40th birthday.
It's really more of a gift to my wife; her b-day (was) November 17th. It's a complimentary song to women in general; to the women holding it down.
Undoubtedly, the singer has repaid his wife's love and support to him with equal love and appreciation.
Parents to Two Beautiful Daughters
The power couple, Buck and Jackson, are proud parents to two daughters, L'Wren True Buck and Azure Luna Buck. Their elder daughter L'Wren is 13-year-old while the younger, Azure, is 7.
Posting pictures of his daughters on Father's Day in 2018, the record producer expressed his love for them. He wrote, "Thankful for my girls Azure and L'Wren you give me purpose beyond creativity. Honored to be your Dad."
In another instance, on the occasion of National Daughter's Day, he took to Instagram to appreciate his kids, who make his life complete.
Besides, the singer's social media is regularly filled with appreciation posts of the three amazing girls in his life. Indeed, all that shows his love for his family and how blessed he feels to have them in his life.