JoJo Simmons' Wife Appreciates Every Ounce of His Effort
Jojo Simmons' wife Tanice Amira expressed how much she appreciated her husband on the occasion of National Husband Appreciation Day.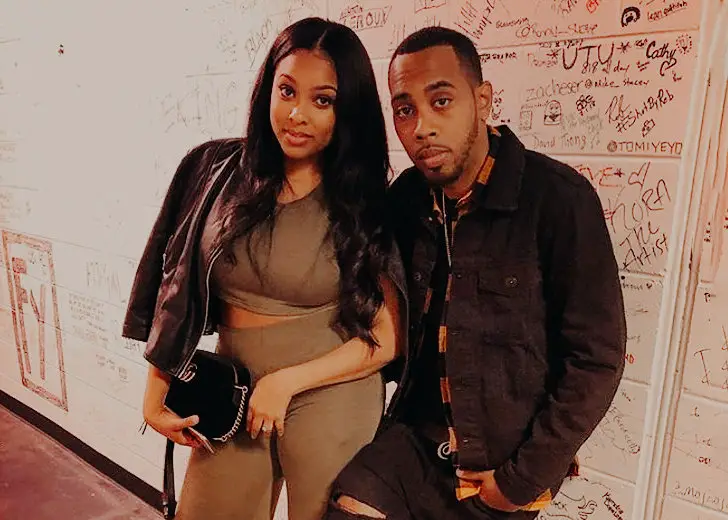 Jojo Simmons and his wife Tanice Amira have been together for eleven years.
They are parents to a daughter and are expecting a second child soon. The two are still very much in love and Amira, on multiple occasions, has expressed how much she loves and appreciates her husband.
Just this National Husband Appreciation Day, Amira took to her Instagram to post pictures of her and Simmons. She also wrote in the captions how she appreciated every ounce of his efforts.
Apparently its #nationalhusbandappreciationday & I couldn't let the day pass without showing my amazing hubby some love! To the man behind the smile, the one who never leaves my side and has my back through good and tough times... I love you and appreciate every ounce of effort and love you continuously pour into our family!
Married After 9 Years Of Dating
Simmons and Amira tied the knot in October 2019 after nine long years of dating. They had previously gotten engaged in August 2018.
The wedding ceremony was held at the Legacy Castle in New Jersey and was planned by Tiffany Cook Events.
Among the guests who attended the extravagant celebration were Simmon's celebrity father, Reverend Run, and actor/rapper friend, Bow Wow. Though many people joined Simmons and his wife for their big day, he expressed regret at being unable to have more guests because of the venue limit.
Simmons later took to Instagram to issue an apology to those he could not extend an invitation to and ask for understanding. He also talked about his wedding with People at a later date.
Tanice and I have been together for a long time and have a beautiful daughter. We always knew it would be forever and this was the perfect time to make it official. Surrounded by our family and closest friends. I've never been happier to be able to call her my wife.
Expecting Second Child
Simmons and his wife are already parents to a daughter, Mia Kaylee Simmons, who was born on February 20, 2016.
Back in September 2015, on the occasion of Simmon's 26th birthday, they announced their pregnancy.
5 years after welcoming their first child, Simmons and Amira are expecting their second child. Simmons took to Instagram in April 2021 to post a picture of him and his wife showing off her baby bump.
The couple also revealed their baby's gender on their YouTube video titled 'Meet The Simmons Ep 2: Baby Reveal!' Simmons, Amira, and their daughter Mia all popped the balloon together to reveal that the new member of their family was going to be a boy.