Director Joe Russo Keeps His Private Life Out of Limelight — What We Know about His Wife and Kids
The renowned director, Joe Russo, is very private about his personal life and prefers to keep it from the media's attention.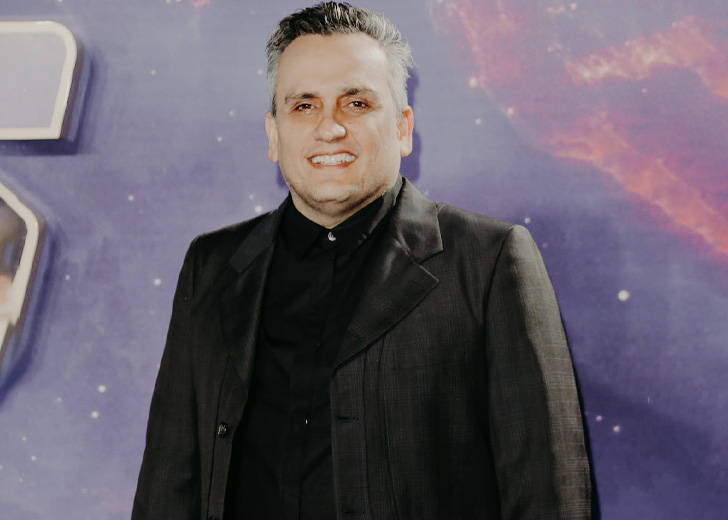 The film director, Joe Russo, keeps his private life inconspicuous despite gaining massive popularity as a director for the Marvel Cinematic Universe (MCU) franchise. 
On April 14, 2019, the Avengers: Endgame director made a post on Instagram, proudly posing with his two beautiful daughters, Ava and Lia Russo, for the Endgame premiere in Los Angeles. The father-daughters looked elegant wearing the designer, Melissa Meister. Russo captioned the picture as such: 
With my amazing daughters Ava and Lia Russo, the only two cast members to have seen Endgame until last night…
Moreover, his wife's name is unknown, but the couple is often seen together in different film events. On March 17, 2014, the couple was captured attending the Captain America: Winter Soldier premiere in Paris. Both of them wore black and posed with a smile. 
Further, Getty Images uploaded a picture of the couple attending the Avengers: Infinity War fan event in London in 2018. In the photo, Russo's wife, wearing a dark blue gown paired with a waist-sized outer layer, posed alongside her husband, Anthony Russo, and his wife. 
Controversy Due to Russo's Gay Role In the Avenger
Apart from directing, the younger half of the Russo brothers, Joe, is also an actor who has played eight movies. 
After the director and actor took on a gay role in Avengers: Endgame, it began a controversy regarding the role. The movie is considered to have the first-ever openly displayed gay moment in the MCU. 
Talking with Deadline, Russo remarked on the importance of the role in MCU by saying:
It was important to us as we did four of these films, we wanted a gay character somewhere in them...
Despite Russo's positive intention, the fans were unsatisfied because the role was only given ten seconds of screen time, making it a seemingly unimportant character in the three-hour-long film. 
Although this was a small step towards inclusion, the MCU is yet to feature all genders as important characters for proper inclusion.