Jocko Willink's wife is an ungrudging woman who donates to fundraisers
Former Navy SEAL officer Jocko Willink's wife Helen Willink is renowned for her compassion. She keeps herself active by fundraising and working to empower children with good education.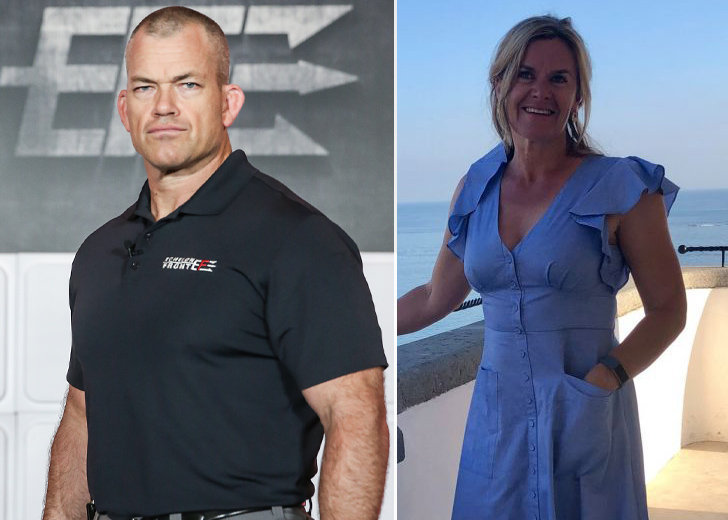 Retired Navy SEAL Jocko Willink has been married to his wife Helen Willink since 1997. Willink, who was once a flight attendant, has been giving back to the community by generously contributing to various fundraisers.
Jocko's Wife Helen Willink Is a Kind Soul
Helen has proved to be kind-hearted as she has contributed to a variety of charities that have raised money for the poor in the last few years. She has donated to the Arthritis Foundation, Sarah Coleman, Arts for Learning San Diego, and Susan G. Komen.
She was also involved in a philanthropic movement online with the hashtag #RFGonaked to empower children with quality education.  
The mother of four is also a successful businesswoman who is always in the public eye. Over the years, she has also worked for charities for the poor.
Family Values - Jocko Willink's Daughters and Son
Helen was born on September 20, 1970, and spent her early years in England. The couple met in Bahrain when she was a flight attendant and Jocko was stationed overseas. 
According to her, marrying Jocko has been an intense experience as he treated her just like one of his SEAL teammates when they first got married.
She has revealed very little about her childhood and parents to the media. She has dedicated her life to being a mother and managing Jocko's business ventures.
Parents of four children, Jocko and Helen, have three daughters and a son.
Freja Willink, their eldest daughter, graduated in Political Economy from the University of California, Berkeley. Two of her younger siblings are named Rana Willink and Thor Willink. The name of the youngest Willink sibling is as yet undisclosed. 
Back in 2017, when a Twitterati asked Jocko who his inspiration was, he replied that his motivation and inspiration were his wife and children. This does give us an idea of how supportive the Willink family is. 
Reaching Out To Children
Although considered the scariest Navy SEAL imaginable, Jocko has written a children's book series called Way of The Warrior Kid. He was inspired to write the series when he realized that there were no books to teach moral values to his children.
The lesson that Jocko and Helen say they learned from life was that children need space as they grow up.
You can point them in the right direction, but you can't force them to do things. The more you force them, they are going to push back.
Helen reveals that their eldest daughter has a boyfriend who is always smiling and joking but is calm and intense when Jocko is around. Helen knows that Jocko has had a brief chat with his daughter's boyfriend at some point but isn't sure what he told him.
Jocko's Rise To Fame
Jocko Willink is a decorated former Navy SEAL officer. After retirement from the service, Jocko became a popular speaker on the business circuit on leadership.
He has since released a succession of bestselling books like Extreme Ownership: How U.S. Navy SEALs Lead and Win, The Dichotomy of Leadership, and now Disciple Equals Freedom Field Manual.
He is also the co-founder of 'Echelon Front,' where he is a leadership mentor, speaker, and executive coach. He is also the owner of the nutritional replacement beverage, Jocko Fuel.
Jocko keeps himself busy with the widely popular podcast, The Jocko Podcast, on discipline and leadership skills required in the industries, war, and daily life.
The podcast recently made it to the top ten charts of iTunes downloads, leading to people noticing him on the streets. They say that behind every successful man, there is a woman; it seems that Helen has backed Jocko well with her philanthropic interests!