Despite Ups And Downs, Jim Belushi's Marriage With Wife Jennifer Sloan Still Going Strong
Just when the relationship between Jim Belushi and his wife Jennifer Sloan was about to end, Belushi filed an appeal to have the divorce case dismissed in court—13 months after the divorce case was filed by his wife.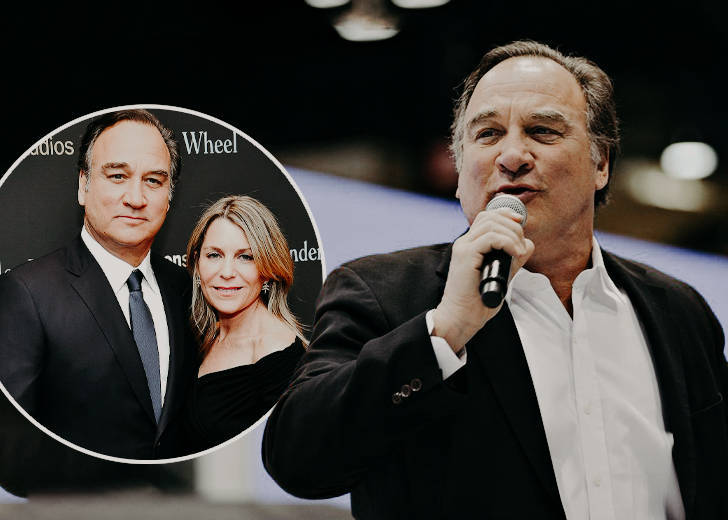 When Jim Belushi's wife Jennifer Sloan filed for divorce from the According to Jim star in March 2018, it seemed like that was the end to their almost 20 years of marriage.
But in the nick of time, they found a way to turn the corner and save the marriage. Sloan had a change of heart, and Belushi filed an appeal to have the divorce case dismissed in court—13 months after the divorce case was filed.

Jim Belushi and his wife Jennifer Sloan attended a 'Wonder Woman' screening at the Museum of Modern Art in New York City (Photo: People)
Ironically, the couple's relationship got back on track just a few days before their 21st wedding anniversary.
Initially, the celebrity wife had filed for divorce in Los Angeles Superior Court, citing "irreconcilable differences" as the reason for separation. The wife had also appealed for joint legal custody of their son Jared along with spousal support.
The couples first met each other in 1993—then, Sloan worked as a jewelry-store clerk. Their relationship gradually grew, and five years down the line, they walked down the aisle on May 2, 1998.
Speaking to People magazine in 2003, Sloan talked about her first date experience and impression of the actor. She stated:
He kissed me on the forehead like I was his sister. A couple weeks later he asked me to go rollerblading, and I liked him that day. He was real.
Their two-decade-long marriage has also seen them becoming parents. They are blessed with two children together: daughter Jamison and son Jared.
Belushi is often seen posting pictures and videos with their kids on Instagram. Most recently, Belushi shared back-to-back videos on Instagram featuring his daughter Jamison on December 2020 and January 2021.
In the video, posted in December 2020, the father-daughter duo put on their dancing shoes and showed their dance moves. The caption read, "Some New Years fun with my favorite daughter @jamibelushi - throw her a follow if you haven't she's so funny! Did you notice taro in perfect step? Ha! Dancing into 2021!!"
Similarly, the other video, posted on January 2021, saw Belushi and his daughter share the stage to perform a song together.
Feeling sentimental. Flipping through my camera roll and reminiscing. This is one of my favorite videos. I miss shows a lot. Connecting with people and performing with my beautiful daughter @jamibelushi - let's pray sometime in 2021 well be back up there on that stage.
But Belushi's marriage with Sloan wasn't his first. He was previously married twice and also had a child from his first marriage.
His first wife was Sandra Davenport, with whom he got married in 1980. But their marriage lasted for only eight years, as they separated in 1988. Together, they welcomed a son named Robert Belushi, who followed his father's footsteps in the entertainment industry.
Robert has hosted a game show, Get a Clue, and starred in acting projects such as Heebie Jeebies, Thunderstruck, and Devil's Due.
His second marriage was with Marjorie Bransfield, with whom he was married from 1990 to 1992.