Ji Chang Wook's On Screen Chemistry Sparks Dating Rumors
Ji Chang Wook's on-screen chemistry sparked real-life dating speculations.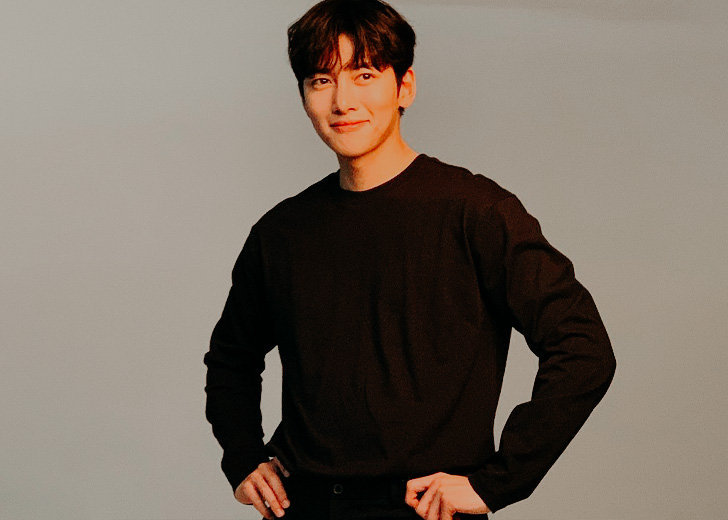 South Korean actor Ji Chang Wook has had several alleged relationships in the past.
Ji Chang Wook rose to fame with the K-drama Smile Again. Over time, Wook has been in the news for multiple rumored relationships with his co-stars. 
In fact, Wook's onscreen chemistry with Kim Ji Won in Lovestruck in the City was so intense that the director initially assumed it to be the effect of them dating in real life. In a later interview, the director stated that they were both professionals, and the chemistry was owed to their professionalism.
Let's dig a little deeper to know more about his past relationships that have been a hot topic among fans. 
Ji Chang Wook's Rumored Girlfriends In The Past
He has previously denied dating rumors with co-star Yoona. The K-drama actor who starred in The K2 in 2016 with Yoona cleared the air about rumors surrounding their relationship and confirmed that the onscreen couple was not dating in real life. 
Wook even confessed that the reel-life couple had laughed off these rumors and described their relationship as 'close oppa-dongsaeng,' i.e., brother-younger sister. 
Wook has also been rumored to date his Empress Ki co-star, Ha Ji Won, in the past. During interviews, Wook was all praises for the actress leading to speculation among fans that they were together in real life as well.
Yet another rumored girlfriend was Wook's Healer co-star Park Min Young. The two were seen being cozy even off-camera and posted multiple pictures together on social media. 
The list of his other rumored girlfriends goes on and on with names like former Miss Korea Kim Joo Ri and his Suspicious Partner co-star Nam Ji Hyun. While Wook has never openly admitted to dating any of these women, his fans certainly think otherwise. 
What He's Like In A Relationship 
When asked about what he's like when in a romantic relationship in an interview, he described himself as very honest and not the type of person who would indulge in hard-to-get games. He further added that he isn't very good at confessing his feelings due to the fear of rejection because of his shyness. 
In an episode of Ask Us Anything, the young actor confessed that he had been dumped several times in the past. He attributed it to him being very clingy and obsessive in a relationship, which made it harder for him and his partner, eventually leading to a breakup. 
His Latest Show With Alleged Girlfriend Kim Ji Won 
The Netflix drama series Lovestruck In The City was released on Dec 22, 2020, starring Wook and Kim Ji Won in lead roles. The two actors have received immense love from their fans for their roles, and the undeniable chemistry has further sparked speculations about the couple. 
Wook is extremely private about his romantic relationships and has never accepted rumors about dating any of his co-stars in the past.
Additionally, the actor has not taken a wife yet. However, fans still believe he is currently dating his latest co-star from Lovestruck In The City.