Jennifer Morrison Has Gracefully Moved on from High-Profile Ex-boyfriend
Actress Jennifer Morrison has been dating Salvadoran actor Gerardo Celasco since 2019.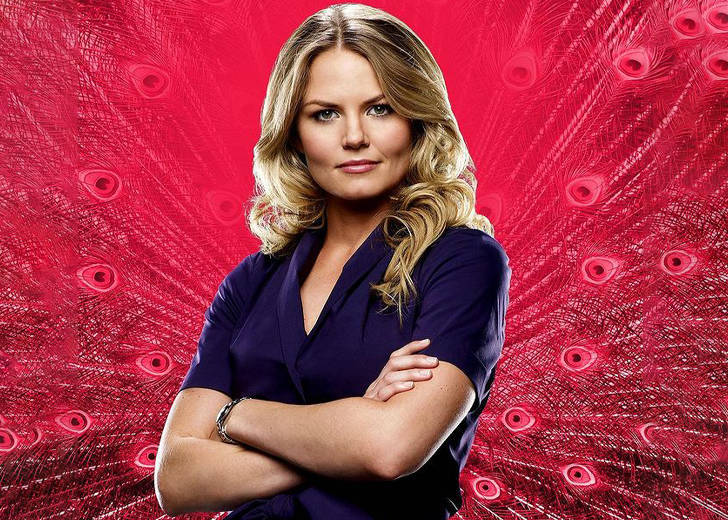 Whether it's Dr. Allison Cameron in House M.D. (2004-2012) or Zoey in How I Met Your Mother (2010-2014), Jennifer Morrison often plays characters beset with dubious love lives.
In real life too, Morrison had called off her engagement with Jesse Spencer, and relationships with others like Sebastian Stan and Amaury Nolasco had failed.
However, things seem to have taken a better turn after she started dating Salvadoran actor Gerardo Celasco in 2019.
Jennifer Morrison Is Dating Gerardo Celasco
The Once Upon A Time actress and Celasco made their couple debut on September 22, 2019, at HBO's Emmys after-party. It was their first time attending an official event together. The two have been together ever since, and their relationship seems to have had no hiccups so far.
Morrison posted a picture of her and Celasco together after Valentine's day. Celasco, too, posted pictures taken in the same setting and captioned it with a heartfelt thank-you note.
Morrison also expressed her support for Celasco's career after he joined ABC's National Parks.
She posted a screenshot of Deadline's article covering his addition to the show and expressed her excitement for it. The House M.D. actress wrote:
Yessssss!!! @gerardocelasco was born to play this role!!

My heart is bursting with joy for my love, my heart, my rock - I love you so much my G. I cannot wait to see you bring LINCOLN to life in #nationalparks
Celasco had similarly expressed his gratitude for the opportunity to join the series.
Jennifer Morrison And Jesse Spencer Called Off Their Engagement
Prior to finding love with Celasco, Morrison was previously romantically involved with multiple high-profile personalities. She was even engaged to fellow House M.D. star Jesse Spencer.
Morrison and Spencer first met in 2004 while shooting the medical drama's pilot. As the show progressed, so did their relationship, and they got engaged in 2006. Similar to real life, their characters in the show were also in a relationship.
However, things didn't go well for their engagement as the two called it off in August 2007. They released a joint statement to People saying that they were still close but decided not to become husband-wife. 
After much consideration, we have decided not to get married. We are still very close, and we look forward to continuing to work together on 'House'.
Their characters followed a similar turn of events in the series, going through a wedding and a divorce.
Aside from Spencer, the Once Upon A Time star has dated well-known figures such as Sebastian Stan, Amaury Nolasco, and Jesse Rangel.
Jennifer Morrison and Gerardo Celasco Buy a House
The actress recently shelled out $4.2 million for a 5,300-square-foot building. Her neighbors include notable names like Diddy, Sia, and Steve Carell, among other high-profile individuals.
In addition to all the luxury on the interior, the magnificent abode comes with a sparkling pool and spa, built-in BBQ, dining loggia, and privacy hedges.
However, it isn't confirmed whether or not she'll be living there. The couple also owns a one-bedroom apartment in a neoclassical Beaux-Arts building along New York City's Park Avenue.
It is safe to say that Morrison is living her best life at the moment happily, and in love with her boyfriend.