Jennifer Coffey's Instagram pictures suggest she is back in the dating game
Jennifer Coffey, one of America's biggest home shopping network hosts, QVC, recently posted a loving photo with an unknown person on Instagram. This got her Instagram followers all excited, and speculations started firing up, suggesting that she was back in the dating game.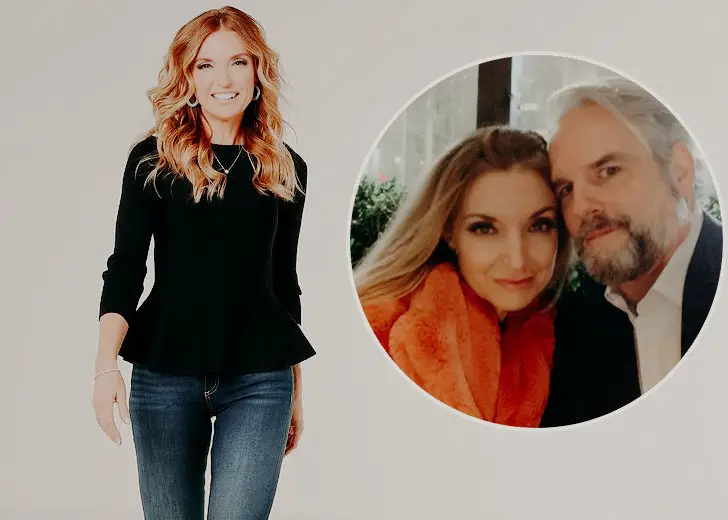 QVC host Jennifer Coffey's Instagram posts feature her relationship with a mysterious man. The posts consist of pictures that exhibit a special bond between the duo, suggesting that the host might be back in the dating game.
Instagram Posts Reveals Potential Boyfriend 
Coffey largely kept her private life out of the prying eyes of the media. However, her Instagram posts from January 2021 to the present moment have brought much-needed "vitality" around her relationship rumors.
The first of such posts was brought up by the QVC host herself. On the post uploaded on January 13, 2021, Coffey could be seen taking a mirror selfie, while a mystery man stood beside her and planted a kiss on her cheek.
Some of her followers were quick to notice a ring on her finger, while others simply commented on the host's relationship status.

Fans show excitement and support in Jennifer Coffey's possible relationship (Source: Instagram)
The jolly QVC personality shared another celebratory post with the same gentleman, just ten days later, on 23 January. The post featured a photo of Coffey and her man and a video of a waiter opening a large bottle of champagne. The caption of the post read, "Is it too late to post NYE pics? Also, swipe to see the champagne opening that summed up 2020" — this suggested that she had celebrated the New Year's Eve of 2020 with him.
However, the relationship between her and her speculated new partner hasn't been corroborated yet. So, he may or may not be her boyfriend. But one certainly can't deny that the duo looks good together. 
The handsome mystery man in Coffey's life goes by the name of 'pbecker63' on Instagram. 
She Left a Toxic Relationship in 2004
Being in a toxic relationship tires one emotionally and physically. As per the Instagram photo the writer posted on December 23, 2019, she had to live with similar devastating toxicity for quite some time. She was in a toxic relationship before she broke free of it in 2004. 
As made clear by the Instagram post, Coffey believed that everyone had certain hard experiences or trepidation that they had to endure. Some might have survived such throes, and some might still be struggling with it. But whatever the case may be, simple love, less judgment, and kind words could light the path for those struggling.
There is no shame in lack, no shame in struggle. Quite the opposite. Bless and praise every person on the journey. We are all in this together, even if it is acknowledged in silence.