'Magnum P.I.'s Jay Hernandez Met His Wife While Shooting a Sitcom in the '90s
Jay Hernandez met his wife Daniella Deutscher in the late '90s on the set of Hang Time. The pair have been married since 2006.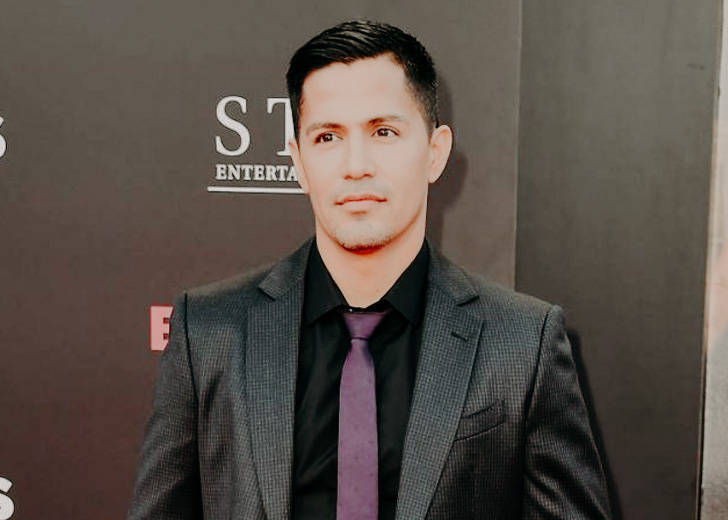 Javier Manuel Hernandez, better known as Jay Hernandez, has been married to his wife Daniella Deutscher since 2006. He met his wife while shooting the sitcom Hang Time in the '90s. 
The Duo Met on Set
Hang Time is a sitcom made for teenagers that aired from 1995 to 2000. The sitcom was about three girls and four boys of the Deering High School basketball team and their journey as basketball players. 

The cast of Hang Time. (Source: IMDb)
Deutscher starred as Julie Connor, who was the only girl on the basketball team. The actress appeared all the six seasons of the sitcom— from 1995 to 2000. 
Hernandez, however, was on the show for only the last three seasons from 1998 to 2000. He was a recurring character on the fourth one and one of the main characters in the fifth and sixth seasons. He appeared as Antonio Lopez, one of the basketball players. 
Serendipitously, Hang Time was the debut of both Deutscher and Hernandez, and it was with the help of the show they got to meet each other in the late '90s. 
The Couple Tied The Knot In 2006
The couple has been very secretive about their marriage. The duo does not have any kids. They have revealed nothing about neither their dating life nor their married life. However, both of them make appearances together in public events. 
The actress has made some appearances during the premiers of various movies her husband has starred in. She supports her husband's career; they have been photographed together on many instances in red carpets. 
The pair have been photographed together at the premiere of Torque, World Trade Center, Bad Moms, Suicide Squad, A Bad Mom's Christmas, and many more movies.
They have also attended award shows like the Hispanic Heritage Award Ceremony and the 59th Monte Carlo TV Festival together. 
Life After Marriage 
Deutscher has only starred in three projects to date — Hang Time, Drifting School, and Aquaman. She has put a full stop in her acting career since 2006.
However, the same cannot be said for the star of Magnum P.I. He has appeared in numerous movies — Hostel, Hostel II, Bad Moms, Suicide Squad, Quarantine, Takers, Friday Night Lights, Toy story 4, and many more. 
The actor has also starred in various T.V. series — Gang Related, Scandal, BoJack Horseman, Hawaii Five-0, and more. His most recent and ongoing one is Magnum P.I., where he stars as Thomas Magnum — the main character.