Jack Antonoff Maintains a Healthy Friendship with Ex-girlfriend Lena Dunham — Who Is He Dating Now?
The talented American record producer, Jack Antonoff and actress Lena Dunham ended their long-term relationship in 2017. Post-breakup, the two have been able to maintain a good bond as friends.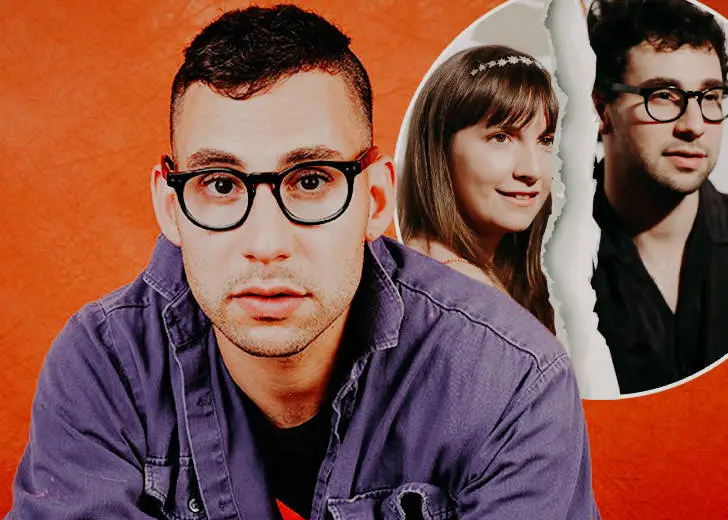 Talented American singer-songwriter and record producer Jack Antonoff and actress Lena Dunham ended their long-term relationship in 2017 on mutual grounds. Post-breakup, the two have been able to maintain a good bond as friends. While Dunham is single as of now, Antonoff is dating model and artist Carlotta Kohl.
Ending A Five-Year-Long Relationship
Antonoff and Dunham decided to go separate paths in December 2017 after a five-year-long relationship since 2012. According to the reports, the breakup was a mutual decision. A source close to the couple said: 
Jack and Lena were growing apart, and it just made sense for them to end their relationship where it was.
When the couple broke up, Dunham kept their two pet dogs, whereas the singer kept their Brooklyn home. Apart from dividing the shared possessions and pets, Dunham said in a 2020 interview with Cosmopolitan UK that maintaining a healthy relationship took a lot of concentrated effort.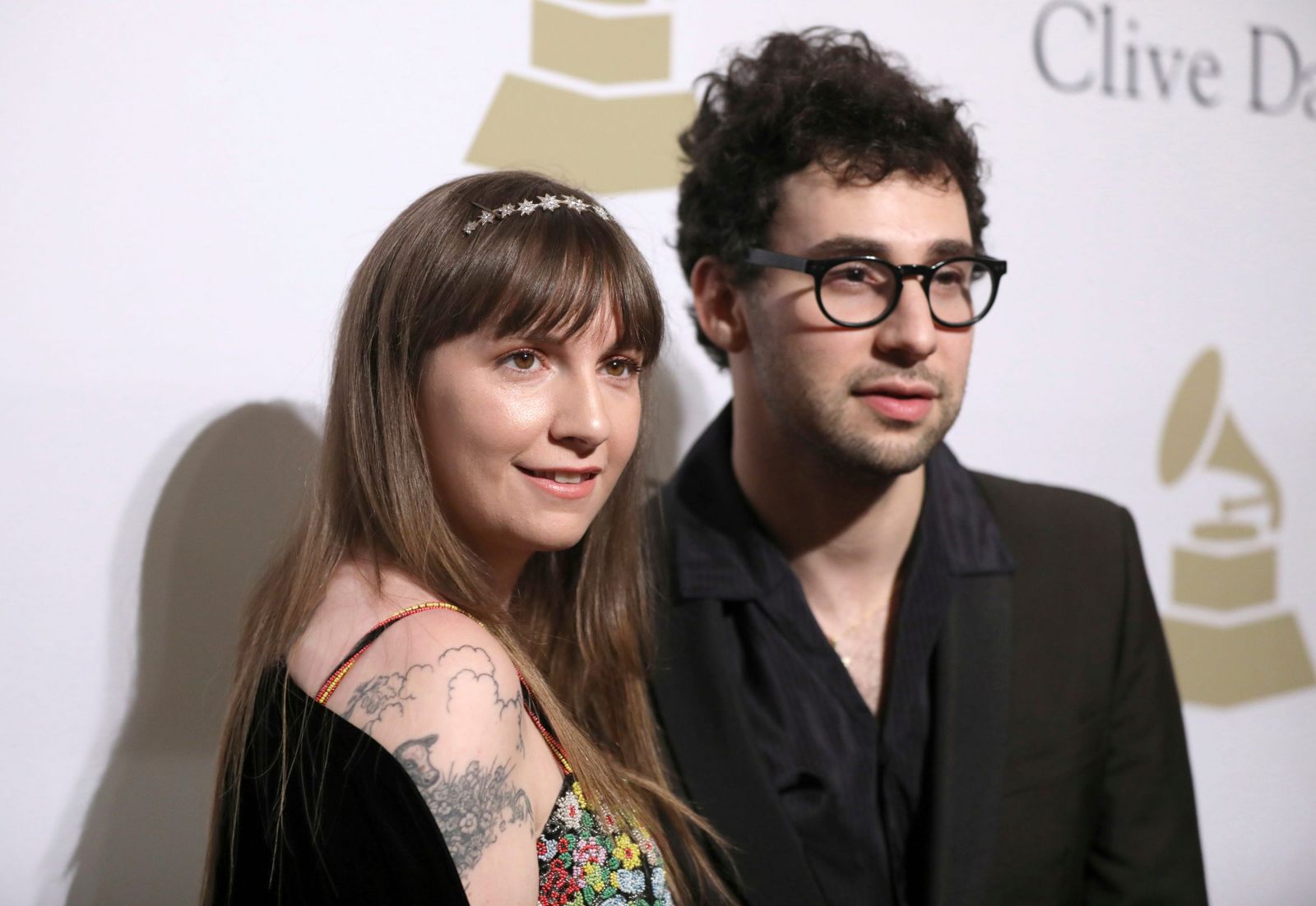 The Bleachers frontman and his ex-partner were last seen publicly at a Grammy's pre-party in 2017. Only a month before the separation news in November 2017, the Girls actress, Dunham revealed on her Twitter handle that she'd mistakenly thought she overheard Antonoff talking about a proposal to his sister. 
 
I thought jack was furtively planning a proposal 💍 to me with his sister and he just admitted I actually caught him "talking shit" about me! — Lena Dunham (@lenadunham) November 2, 2017
Dunham also added that she heard "Lena" and "finger," so she thought that the Antonoff siblings were talking about the engagement ring and popping the question.
"Best Friends 4ever"
Even after the breakup, the two artists never shy away from showing their love to each other as friends on social media. The 34-year-old Dunham took to her Instagram in June 2018 to share a cute selfie with her ex-boyfriend. In the picture, she was seen laying her head on Antonoff's shoulder and called him her 'best friend forever.' 
This was not the first time the ex-pair was seen sharing posts and messages on social media. The two also shared a flirty interaction in the comment section of Dunham's post in June 2018. "Why are you awake?" he wrote. To which she replied, "Cuz it's prime time to catch you on the gram, four eyes."
Further, in her interview with Cosmopolitan UK, Dunham revealed the Bleachers lead singer taught her to maintain a positive friendship after their split.
We fell in love when I was really young. I was 25. I look back and we had a great ride, we cared for each other.
She also said that the love for someone doesn't just disappear, and she still loves him and is a dear friend.
 "The love you have for someone doesn't disappear because you don't have them," the actress continued.
 It's just logistically it doesn't work anymore. He is a dear, dear friend of mine. Has it been easy every second? No, it's not easy to divide life with someone.
In the same interview, the Once Upon a Time in Hollywood actress revealed she is single and hangs out with her pets.
Meet Antonoff's New Girlfriend 
After the split with Dunham, Antonoff was rumored to be dating the youth sensation and his long-time collaborator, Lorde. But the rumors quickly died down after Lorde revealed in her Instagram Live Session in 2018 that the two are not dating. 
Soon after, the We are Young singer was spotted with Carlotta Kohl. While the exact date of their togetherness is not known, according to reports, it was in the year 2019. 
In April 2019, Kohl shared a picture where they were seen falling asleep on each other inside a car. Kohl shared the picture to wish Antonoff a happy birthday and called him her favorite person/pillow.
The music producer also shared a picture with his mom and girlfriend in a car in May 2020. 
The two love to share pictures on their social media accounts giving their fans some major couple goals.