Is Lindsey Nance Married? Often Jokes About Her Dating Life
Lindsey Nance is the traffic anchor for WSMV. She was dating Washington Wizards professional player Matthew Garrison till 2018 but seems to be single for now.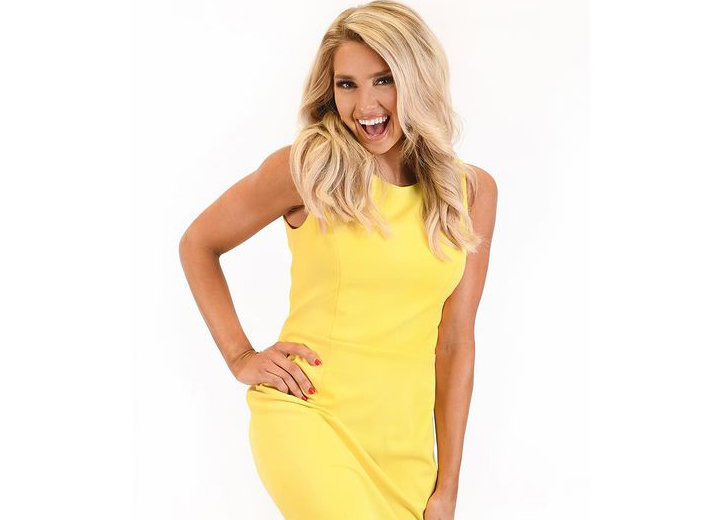 WSMV's Traffic Anchor, Lindsay Nance can often be seen having fun around with her coworkers on air and it's apparent that they have great chemistry together. She is passionate about her work and often shares snippets from it and her daily life. However, if there's one thing that she hasn't been very open about in her recent years, it's her romantic life.
But back in July and August of 2019,  the traffic anchor hinted that she was without a partner when she joked about millennial dating and marriage on air.
Lindsay Does Not Have Time For Dating 
On 31 July 2019, her time on-air made for an entertaining bit when she walked out of the panel while her coworkers were commenting on millennial dating. When everyone on set started laughing, the reporter started laughing and said, "I am out of this one guys. I am out. I am not even commenting on this one"
One of her coworkers joked while pointing out that she wanted to get right back to traffic instead of discussing millennial dating and she replied in a witty manner. 
No. Listen, we have time for a lot of things this morning. Dating is not one of them. I have more important things to talk about. Like this accident on I24.
The next day on August 1, she reinforced the idea of her being single by saying that she couldn't relate to talks of marriage and loved the freedom that came from not being in a relationship.
Lindsay Dated Garrison Matthews
Lindsay was Dating Garrison Matthews, an American professional basketball player for the Washington Wizards. According to tennessean.com, she was still with Garrison until January of 2018, and it's not clear when the two separated.
Back when the two were in Lipscomb University, she was a cheerleader and he was their best basketball player. As she slowly transitioned to sportscasting, she even interviewed him in 2016.
Before the former cheerleader dated Garrison Matthews, she was with Reed Beck. She also wished him on his birthday in January of 2014 with the #8thgradetonow.
Lindsey Once Called LeBron James Her Husband, Just In Jest
Lindsay was a versatile athlete who played multiple sports before switching to cheerleading. Even after her university days, she is still very passionate about it alongside reporting. In fact, the broadcast journalist won reporter of the year for Lipscomb University as she began focusing on her writing and broadcasting journey.
The WSMV anchor also follows sports wholeheartedly and likes to support her favorite athletes, in this case the Basketball star Lebron James, whom she often likes to defend in sports arguments while also calling him her husband, albeit in good humor. 
In a 2012 June Twitter post, the former cheerleader expressed her faith towards player James. Responding to her tweet, Sam Shelton, a Twitterati wrote that Lebron worshipped the devil to which, Nance gave a charming reply. 
Although Lindsey appears to be single now, she does seem to maintain a good sense of humor about it, often making tasteful comments and light-hearted innuendos.