Interventionist Kristina Wandzilak Is Sober And Deeply In Love With New Husband Roy
Here we look at the life of Kristina Wandzilak after the death of her husband John Wandzilak and her relationship with her new husband Roy.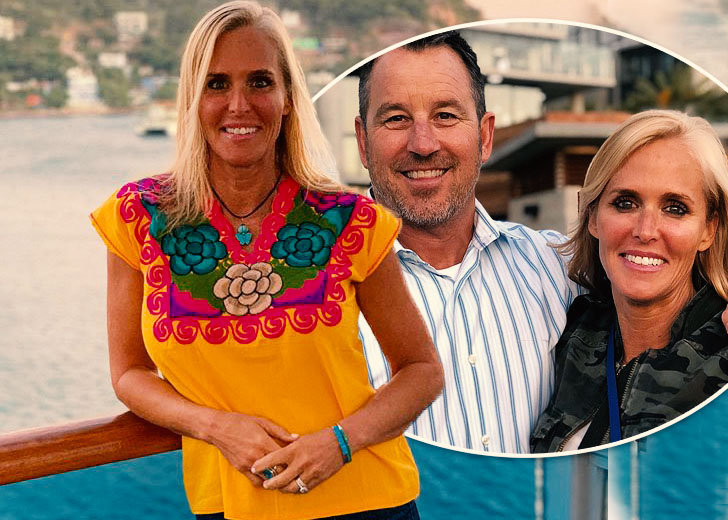 A successful interventionist who has worked in the field of drug-addiction for over 20 years, Kristina Wandzilak, now lives a life of relative ease after her own battles with drug addiction and the loss of her ex-husband John.
She has her own way of drug-related intervention that she likes to call "Family-intervention". She encourages the family members to take an active part in showing that the victims of addiction are loved and valued to inspire a longing to change.
She has helped thousands of families through this form of intervention and Wandzilak herself sets an example of how family plays an important role in an individual's life.
Kristina Wandzilak's 
Current Life with New Husband Roy
Despite going through the trauma, loss, and addiction Kristina Wandzilak proved to us that life after recovery can be beautiful.
She currently lives a sober and happy life with her husband Roy Giorgi.
The couple initially got engaged in May of 2018. Wandzilak then posted a picture with fiancee Roy saying that he "brought a sense of family" into their lives. "The children and I are so lucky to be spending the rest of our lives with this beautiful man who has healed our hearts and brought a sense of family back to our lives," she added.
The heartwarming caption was accompanied by a snap of the lovely couple in an embrace as Wandzilak flaunted the beautiful stone on her engagement band. The couple was not dressed for the occasion though—Wandzilak was dressed in a casual camo-outfit and her now-husband was dressed in a striped shirt.
The engagement turned into a wedding after nearly two years—the couple tied the knot in February 2020 in California.
Recently, Wandzilak and her husband, Roy, were spotted flashing her love life on social media. The interventionist shared a picture of herself and her husband on a lake in Northern California on July 19, 2020. The couple had gone on a weekend getaway and seemed to have gotten a breath of fresh air amidst the COVID-19 pandemic.
Loss of Her First Husband
Kristina Wandzilak had lost her first husband John Wandzilak on September 5, 2011. John was struggling with depression before he took his own life.
In December 2011, Wandzilak opened up on Facebook about the death of her husband and her struggles with it.
She expressed, "I have been left with great wondering. I wonder what he was feeling in the last minutes of his beautiful life. I wonder why he did not call me, or his family or his friends, or anyone. I wonder what he thought about when he loaded the gun, looked at the pictures of our sweet children, as he sat on the bed and texted each of us, 'I love you'."
Wandzilak further went on to tell that she was then ready to move ahead and start everything as new, forgetting what happened. 
In this new year, I recommit myself and my purpose to fighting, encouraging, inspiring and illuminating the way of the dark and into recovery, where a new life, a new hope, and a new existence can be had by anyone who is broken and brave enough to simply surrender.