Henry Golding Dishes On 'Heart Melting' Parts of Being a Father
"Literally every single day, she changes, and something new comes out. She looks at you differently, and she smiles. It melts your heart."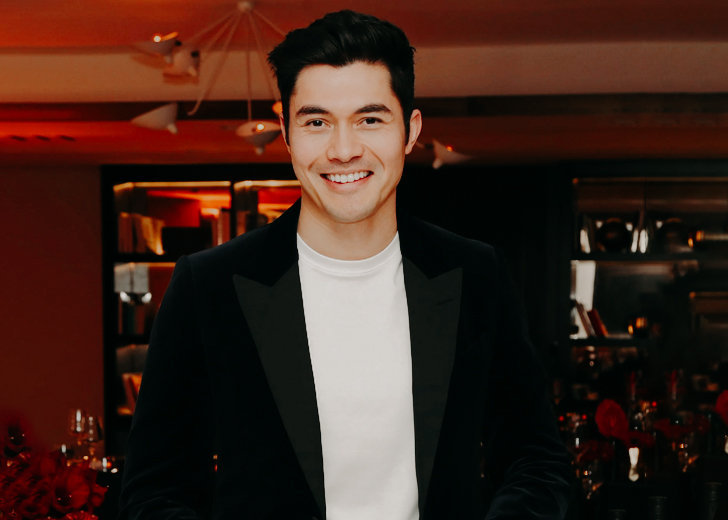 It seems Henry Golding loves being a father just as much as being an actor. 
During a conversation with ET's Katie Krause at the 2021 MTV Movie & TV Awards, the actor opened up about his new life as a father and admitted that it was a heart-melting experience. 
The actor revealed that he is on the night shift while his wife is still recuperating. He gushed about how his daughter was a great baby who woke up at 4 in the morning and iterated that his favorite part of parenthood is seeing his daughter growing up every single day.  
Literally every single day, she changes, and something new comes out. She looks at you differently, and she smiles. It melts your heart. 
He then added that their daughter definitely brought them closer. He also stated that while COVID-19 could have brought either end of the spectrum, it made him love his wife even more. 
On Becoming First-Time Parents
Golding and wife Liv Lo welcomed their first child on March 31, and he took to Instagram to upload a family photo, which has since been deleted and shared the joyful news.
He praised his amazing wife for her strength and thanked her for bringing their greatest joy into the world. 
Lo, an entrepreneur who owns Fitsphere, also took to Instagram and shared a shot of the baby while stating that their lives had changed forever.
The couple did not reveal the child's name in their social media announcements. 
On February 17, Golding revealed to US Weekly that he wanted to be one of the 'cool' dads. He explained that parents can quickly go from being their children's greatest hero to the most embarrassing human.
He wanted to be one of those dads who dressed up weirdly and picked their children from school to embarrass them while also being a father that was present and reliable, especially when his child is going through a rough time. 
Golding Met His Wife on New Year's Day
Golding and his wife are welcoming their daughter five years after their marriage. The couple exchanged vows in Sarawak, Malaysia, on August 20, 2016, after dating for five years. The pair began dating in 2011 after Lo made the first move.
The Crazy Rich Asians star revealed on Live with Kelly and Ryan that he had seen Lo from afar, but halfway through the night, she approached him and asked him why he hadn't introduced himself yet. "I'm leaving tomorrow and you're never going to see me again—what are you going to do about it?" he stated as he recalled his wife's exact words. 
He then added that they went out for brunch the next day. They dated long distances after that since Lo lived in Tokyo while Golding lived in Singapore proving that long-distance relationships can work. 
These days he has his hands full juggling his new role as a father and promoting the new G.I. Joe spinoff, Snake Eyes. The first trailer for the movie debuted during the 2021 MTV Movie & TV Awards, and it looks amazing.