Helen Stanley Confirms Dating Status and Comments on If She Is Married
Helen Stanley is laser-focused on her career, and also dating!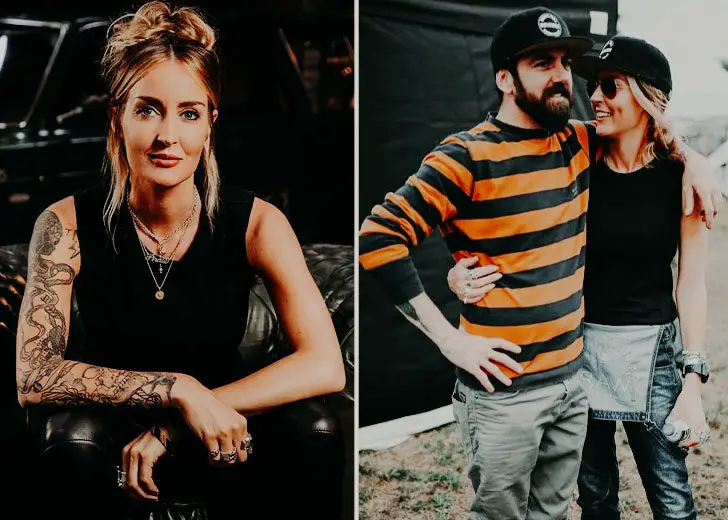 Goblin Works Garage's host, Helen Stanley, made affirming remarks regarding her relationship status.
Since her stints in the show, Stanley had been linked with her co-star Anthony Partridge. And the reasons weren't irrational. From vacationing to getting involved in each other's family lives, her connection with her TV partner seemed more than just professional.
Stanley Is Dating Anthony Partridge
Stanley confirmed her relationship with her show partner, Anthony Partridge, through an introduction and a series of replies to queries regarding her relationship with him.
First, let's look at her blog published on a self-titled site, Helenstanleyofficial. In the blog titled, The Podcast is Here!; she introduced Partridge as her partner in crime. On top of that, she called him her "co-hoon from Goblin Works Garage," teasing him about his driving skills.
If the statement where she called Partridge her partner-in-crime was not enough to clarify that he was her boyfriend, her relationship-affirming replies later in 2020 sure were.
In May 2020, she Instagrammed a picture with Partridge. In the caption, she praised him as "a fantastic bike designer, builder, and racer." The comment section of the post soon filled with sweet comments from fans that shipped the two. Some comments read: "One hell of an awesome and amazing couple," "You are a couple. That's great!" and "You two make a lovely couple."
While the racer didn't reply to the previous comments, she responded to some others.
One fan named Tim Heroux wrote, "You two are great together and make a great couple! So glad to follow you 2!". Stanley liked the comment and then thanked him for following them. Likewise, she gave thumps up when another fan named Olly Von B wrote, "love is in the air."
The classic car customizer also liked a compliment from a fan named Pedroitsavan. Not only did she like the comment, but she also affirmed the relationship by thanking him. The comment read:
My Favourite couple. The amount of creativity in you both, so stoked you say hi when I see you at shows.
Stanley's sweet gesture of thanking her fans for complimenting her relationship with Partridge confirmed the duo's dating status.
Says She is Married To Cars
Stanley and her boyfriend, Anthony Partridge, are a fan-favorite couple. They are shipped in such a way that their fans wish they would get married.
For instance, in Stanley's Instagram post, a fan named Olly Van B suggested they become husband and wife from dating partners. He wrote, "think these two petrolheads should be married."
However, Stanley shared her opinion towards marriage by saying that she was already married to her cars. A satiric approach, but the reply clarified that the racer has prioritized her career for now rather than focusing on getting married.
But that doesn't mean that her relationship with Patridge is weak. In the same post, their friends quoted the duo as "a favorite power couple." And both Stanley and her boyfriend showcased their sincere gratefulness toward the comment.

"Married To Cars," says Helen Stanley while replying to a fan's suggestion to get married to boyfriend Anthony Partridge. (Photo: Helen Stanley's Instagram)
In a nutshell, Stanley is happily relishing her relationship with Partridge. Still, marriage seems to be the topic she doesn't want to get involved with right now because of her focus on her career.
Her Boyfriend Has a 21-year-old Daughter
Stanley's partner Anthony Partridge is already a father to one. It's not sure if he was previously married, but he has a 21-year-old daughter named Maddi Long.
Partridge works as a presenter for Goblin Works Garage and builds motorcycles and cars. 
Born in the U.K. and raised in Canada, he has been on the show since 2018. As for his daughter, she travels to various places and lives in a van.