Heidi Przybyla And Husband Vacationed Even Amid Pandemic
NBC Correspondent Heidi Przybyla loves vacationing so much that even the ongoing pandemic hasn't put a dent in her ventures. From going to Lake Huron with her daughter to basking in the Virginian son with both her son to enjoying a scary movie night with her husband, the political analyst wastes no time in having the time of her life.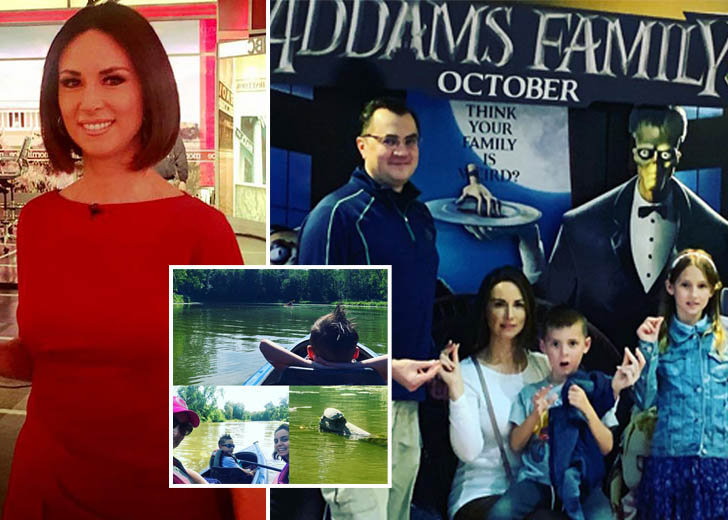 NBC Correspondent Heidi Przybyla (pronounced Prezbella) spends quality time with family when free from covering political insights. She loves family vacations so much that even the pandemic couldn't put a dent in her ventures.
While most of the population played it safe inside their homes, the reporter went to Lake Huron with her daughter, basked under the Virginian sun with her son, and enjoyed a vacation with her husband — all amid the pandemic.
Heidi Przybyla's Husband Is A Cardiologist
Przybyla is married to Dr. Jeffrey Trabb, an Irish cardiologist based in Brandywine, Maryland. He is a graduate of Georgetown University School Of Medicine.
The doctor works at medical facilities such as MedStar Southern Maryland Hospital Center, MedStar Washington Hospital Center, and MedStar St. Mary's Hospital.
Heidi Przybyla Went On A Dream Vacation With Husband During Pandemic
Most of the people remained inside their homes in precaution for the COVID-19 pandemic. However, the political analyst seemed to have thrown caution to the wind as she went vacationing with her husband and children.
She took a dream trip to Croswell, Michigan, with her husband and her mother on August 31, 2020. There, she visited the Croswell Swinging Bridge, the only suspension footbridge in Michigan hanging over the Black River.
Interestingly, the NBC correspondent also posted a picture of her husband, and her mother clicked in the spot in front of the famous signboard that read; Be Good To Your Mother-In-Law. Then, she hinted that the journey was her dream vacation through the hashtag 'dreamvacation'.
Well, traveling places with her husband is not only what Przybyla did amid the pandemic; she also spent quality time with her two kids; a daughter (Phoebe) and a son.
On April 9, 2020, she took her children to Virginia, where they idled away in the Virginian sun. The family seemed to be the only ones there as the place was devoid of any signs of other people.
Then, in July 2020, she went to Michigan beach with four kids, including her eldest daughter Phoebe (wearing white swimwear).
Later, on September 4, 2020, she took her son boating in what looked to be a swamp. Her son could be seen wearing cool shades and resting on the boat while the other rowed.
Przybyla even paid a visit to Lake Huron in September 2020.
With frequent visits to various places with her husband and kids, the NBC Correspondent spent quality time with her family even amid the pandemic.
Heidi Przybyla Is Back To Work At NBC
Though Przybyla had her family fun and vacations in the pandemic, she is already back to work now. Since October 13, 2020, her Instagram is filled with pictures from her office set.
But, this doesn't mean the journalist is all serious and no play during office hours. When she is taking a break, she does ensure that she, along with her crew, is having as much fun as possible.
Przybyla works as a News Correspondent for NBC to cover political and government news.