Halle Berry & Boyfriend Van Hunt Flaunt Love On Instagram — Actress Calls Him Her 'Superstar'
The duo have been dating since September 2020.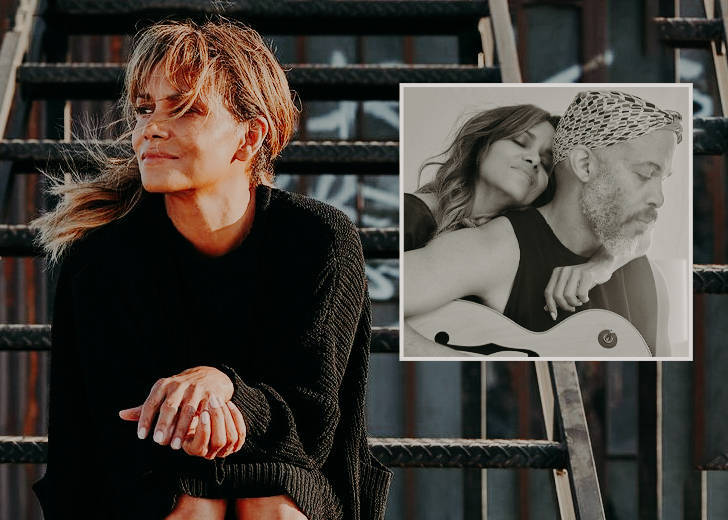 Since going public with their love, superstar Halle Berry and her beau, musician Van Hunt have flooded their Instagram with their tender romantic photos.
In the latest photo, the Oscar winner looked incredibly loved-up with Hunt in a black-and-white photo with her arms lovingly wrapped around him while he strummed on his guitar.
Berry referenced Usher's song, 'Superstar,' in her sweet photo captions, "I'll be ya, groupie baby, cause you are my superstar....." She also posed a question, "Who's gonna watch BRIC Jazz Fest with me tomorrow?" in the captions.
Hunt virtually performed alongside drummer Nate Smith at the 6th Annual BRIC JazzFest, which took place from April 8 to 10.
The Grammy-winning musician previously told Entertainment Tonight that he considers Berry his muse. When asked if Berry influenced his music, he hinted he would show how soon through a piece of new music. 
In more ways than I can even tell you right now, I could show you rather than I could tell you, and I will show you really soon, I promise.
The Duo Have Been Dating Since September 2020
After a long dating hiatus, Berry teased her followers that she had a new boyfriend last year in July. The actor uploaded a close-up photo of her feet next to those of a mystery man as they lounged outside.
Fans began speculating, and a month later, she finally revealed the identity of her new man. She posted a photo of herself wearing a black t-shirt emblazoned with his name and an accompanying caption, "now ya know!"
Since then, the happy couple have shared brief glimpses of their sweetest moments, including romantic cuddles in bed, working out together, and wearing matching pajamas on Valentine's day.
With each share, fans are falling more in love with this sweet couple. 
According to Us Weekly, the happy couple has a "great relationship" that could lead to Berry settling down with Hunt. A source only revealed to the publication that Berry sees herself marrying Hunt and believes he is the one for her. 
Berry Was Shrouded In Criticisms Recently 
Despite their happy relationship, some people were not as supportive as they took to the comments section to bring her down.
However, Berry refused to get dejected by the internet trolls who criticized her relationships. Defending herself, she made time to clap back at the naysayers who think she 'can't keep a man.' 
In a recent Instagram post, Berry shared an inspirational quote that read, "Women don't owe you s***."
The statement resonated with many people, including celebrities like host Chrissy Teigen and former Sister star Tia Mowry. But a minority of hateful commenters criticized the actress's romantic past.
One user retorted, "Says the woman who can't keep a man." Rather than letting it slide, Berry clapped right back, "Who says I wanna keep the wrong man? Cuz … I don't."