Meet Greg Kelly's Non-Dancing Wife. Also Know His Net Worth Post-Wedding & Their Pre-Married Life
Greggory Raymond "Greg" Kelly had a spectacular wedding with his native Australian wife- a woman who... He hasn't been formerly on screen ever since his wedding, but he wowed the audiences who were present at... Greg married the Australian-born advertising director on...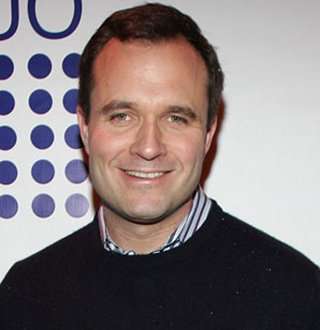 Greggory Raymond "Greg" Kelly had a spectacular wedding with his native Australian wife- a woman who didn't dance and loved that her husband also didn't know how to dance.
The American news anchor co-hosted Good Day New York with Rosanna Scotto on Fox 5 for more than seven years starting from 2008.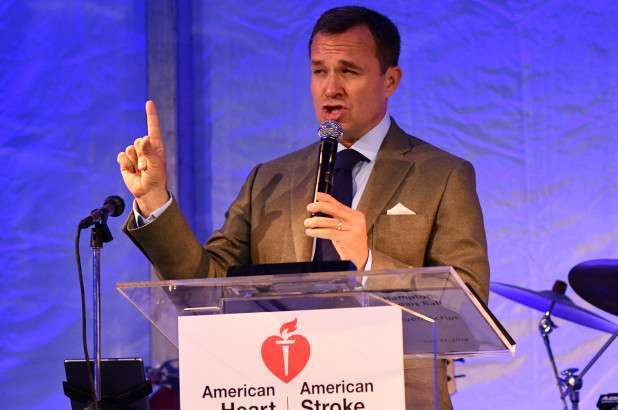 On Point: Former morning-TV host Greg Kelly emceed the annual Hamptons Heart Ball on 30 July 2018. (Photo: Pagesix.com)
While he was attending Fordham University in the late 90s, he worked at WFUV as an on-air reporter. During that period, he secured an exclusive interview with then U.S. President Bill Clinton.
What Is Greg Kelly Doing Now? Sexual Allegations Against Kelly.
Greg joined Fox News Channel in 2002 where he went on to serve as a White House correspondent from 2005 to 2007.
He then became a host of Good Day New York from 2008. In 2012, he was promoted to 6 and 10 pm news, on Fox 5. However, he made a return to the Good Day New York in 2013.
He bid farewell to the show with his long-time co-host Rosanna Scotto on September 2017.
As of now, he hasn't been seen formerly on screen ever since his wedding, but he wowed the audiences who were present at the Annual Hamptons Heart Ball in 2018. A spy told Page Six,
He spontaneously pulled out a blindfold from his pocket. And wrapped it around his eyes while standing on the stage. He then reeled off the names of over two dozen sponsors, committee members, staffers and the event's chair, Jean Shafiroff, whom he called 'the most photographed woman on the planet.'"
When asked about his astonishing performance, he said that he merely memorized all the name.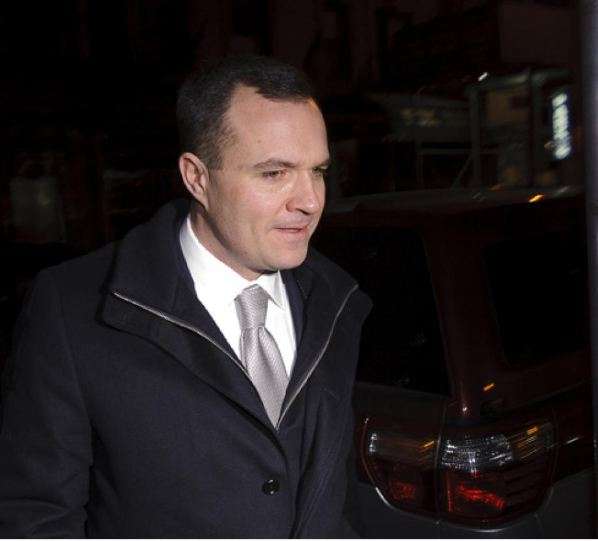 Happy to be back: Reporter Greg Kelly heading back to work after allegations are cleared. (Photo: nydailynews.com)
In a surprising turn of events, the former Fox 5 host was accused of raping a 28-year-old paralegal woman. The accusations saw Kelly temporarily step down from his role as Co-anchor of Good Day New York. However, after a deep and thorough investigation, the allegations were later deemed false and Kelly was back in his office with a big smile on his face. On being back on the show, Kelly thanked his friends and family for their immense support and that it felt great to be back doing what he loves. 
The woman accusing Greg stated that she had no memory of the alleged attack but was sure she was raped by Kelly. These incomplete allegations made it difficult for investigators to pursue a case. Also, it was found out that Greg and the alleged victim had exchanged flirty texts after their encounter. It was also rumored that the two went out for a second date. All these added up to the fact that the accusations were false and Greg was cleared of all charges.
What Was Greg Kelly's Salary At Fox? His Upbringing Feat Family
While the exact numbers remain private, we can speculate that a reporter working at Fox News in New York earns about $45,000 worth of salary annually on average. Having worked as a host at Fox News for almost a decade, Kelly probably boosted his net worth in millions and eventually earned an above-average salary plus incentives.
Before pursuing his career in journalism, Kelly spent nine years of his life as a fighter jet pilot in the United States Marine Corps. During his military service, Greg made 158 aircraft carrier landings.
He later became a political reporter for NY1 in New York City, where he covered the 2001 mayoral campaign. He also provided extensive live reports from Ground Zero on 11 September 2001.
The 49-year-old is a native of Garden City, New York who was born on 17 December 1968. His father, Raymond W. Kelly is former New York Police Commissioner.
His mother's name is Veronica. His parents got married in 1963. He has an older brother named James. He graduated from Fordham University (1991) with a Bachelor of Arts degree in Political Science.
Greg Kelly Met His Future Wife Via Email 
Despite his celebrity status, Greg was just a blip to Judith Grey's eyes; she worked as a freelancing creative director in advertising from Australia. A mutual friend introduced the duo by sending them an introductory email in September 2015. Judith said about how she came to know Greg,
I had never heard of Greg, but then I Googled him and saw this gorgeous guy, with gorgeous green eyes. I was like, 'Yeah, set me up, let's do this.'
Greg and Judith got engaged in June of 2017 after dating for a brief period.
Greg Kelly's Wedding With Wife Judith Grey Missed Traditional Dancing 
Greg married the Australian-born advertising director on 12 November 2017 at the University Club in New York.
He spoke about his wife at the reception,
'One of the many things I love about Judith is she doesn't dance, and she loves that I don't dance either.'
So, there was no traditional dance at the wedding.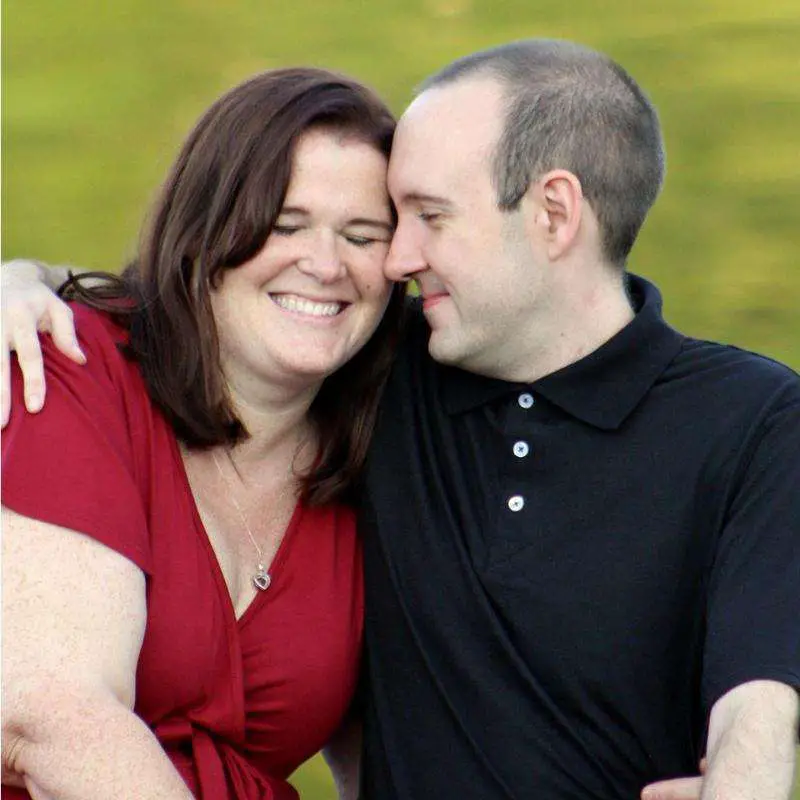 Greg and Judith enjoying life together after their wedding. (Photo: Zola.com)
But with his family, close friends and guests including his former Fox 5 colleagues Scotto, Mike Woods, and Ines Rosales, he celebrated the best day of his life with his wife Judith- a wedding he will remember till his dying days.