Youtuber Grayson Dolan's fans upset over his rumored relationship with social media influencer Tyson
Grayson Dolan is a YouTube star who rose to fame through Vine alongside his twin brother Ethan Dolan. Fans of the Dolan Twins take a keen interest in the brothers' love life, and many were upset by his romantic association with Tyson in September of 2020.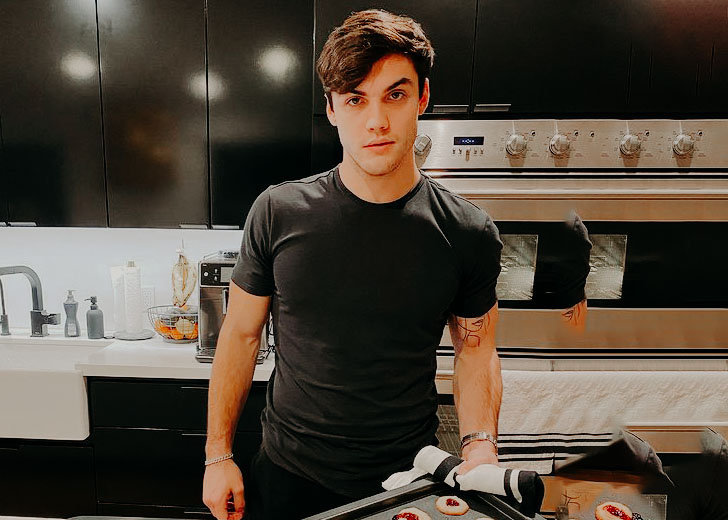 Grayson Dolan is an American YouTube star best known as one of the Dolan Twins. Having been public figures since their teen years, the twins have earned over 10.7 million subscribers on YouTube and millions more on TikTok and Instagram.
Because of the fame they found early on, their fans have been an integral part of their lives, which is why many of Grayson's followers were upset with him because of his rumored relationship with a social media influencer named Tyson.
Grayson's Rumored New Girlfriend Upset His Fans
Grayson received a lot of negative attention towards the end of 2020 when a rumor of him dating a social media influencer emerged. The matter began when his fans took to Twitter after a photograph of him walking with a girl began circulating.
As the rumor mill turned, it didn't take long for his fans to uncover the girl's identity—an Instagram influencer, model, and singer named Tyson.
However, unlike his previous relationship tales, this one didn't receive any support from his fans, especially when it was uncovered that Tyson was engaged to Austin William Simkins, a Los Angeles based photographer and director.
Reportedly, Simkins and Tyson were together for over three years, and the photographer was even friends with Grayson. Rumors surfaced that the model cheated on her fiance with Grayson. Things got even messier when several reports made way about Tyson's past fling with Grayson's twin, Ethan.
Neither Grayson nor Tyson commented on the subject. However, Simkins spoke on the matter, confirming some of the rumors when asked by a Tea Page on Instagram.
Grayson was Previously Linked with Elizabeth Seward
Grayson, alongside his brother Ethan, has kept their love life private for a long time, so most of the women Grayson is romantically linked with are nothing more than speculation fodder for his fans. On that note, Grayson has previously linked with James Charles, Madison Beer, Sofia Olivera, Chloe Alison, and Olivia O'Brien.
However, before being romantically associated with Tyson, Grayson was linked with model Elizabeth Seward. Fans first noted that the two might be a thing when they were both in Paris at the same time. The time coincided with Paris Men's Fashion Week, and it wasn't improbable for the two to be there at the same time for the event.
Fans pointed towards the two's Instagram stories and posts, but no conclusive evidence was drawn. Grayson and Seward also remained mum on the matter, so it was never confirmed whether the talk of the two being a couple had any weight.