'The Dark Knight' Actor Gary Oldman Now in His Fifth Marriage — a Look at His Relationship History
Gary Oldman has been married five times to date - and has finally seems to have found 'The One.'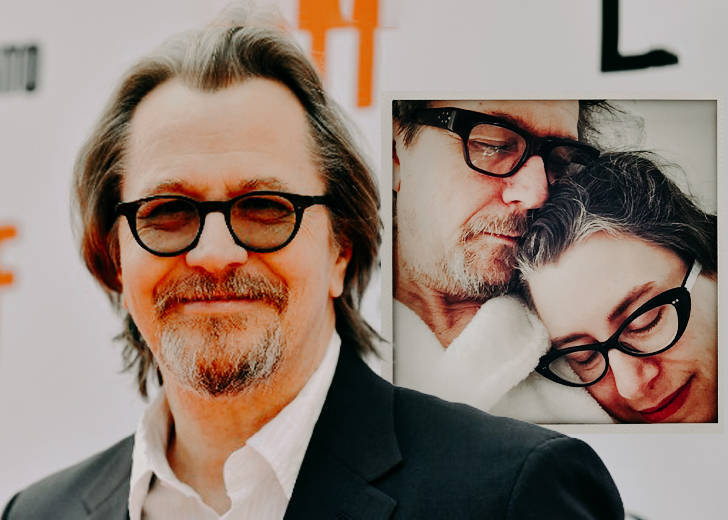 English actor Gary Oldman has been married five times to date. Currently, he is married to a writer and art curator — Gisele Schmidt. 
Oldman And His Current Wife, Schmidt 
The Dark Knight actor and the art curator met as a result of Oldman's interest in art photography. They went public with their relationship at the Milan Men's Fashion Week in 2015.
In an interview on Jimmy Kimmel Live, the actor revealed that he proposed to Schmidt dressed as Winston Churchill on the set of The Darkest Hour. The duo tied the knot in August 2017. They were married in a subtle ceremony at Oldman's manager, Douglas Urbanski's place. 
I've gone through my thing and we're like peas in a pod… I'm nearly 60 and at last, I think I've come home.
Oldman And His Ex-Wives 
Before marrying the art curator Schmidt, Oldman had been married four times. 
Lesley Manville
Manville was the actor's first spouse. It is presumed that they met each other while performing at London's Royal Court Theatre around 1984. 
They were married in 1987 and have a son together. In an interview with the Irish Times, Manville revealed that the pregnancy was a well-kept secret between herself and Oldman. It was during the filming of The Firm, and the couple didn't want to break the news to the crew since she was at an early stage. 
The duo went separate ways in 1990, just a couple of months after their son was born.
Uma Thurman 
In an interview with Vanity Fair, Thurman revealed Oldman was her first love. The Kill Bill star was 18 when she first met Oldman, whom she later married in 1991. 
As much as she thinks of Oldman as a great actor, she considers their marriage a mistake. Oldman was 12 years older than her, and she had no prior experience with love. 

Gary Oldman and Uma Thurman (Source: Mirror)
Thurman calls their relationship a 'crazy love affair that ended, as it needed to.' In less than two years of their marriage, the duo separated in 1992. 
Donya Fiorentino
Former model Fiorentino is the third wife of Oldman. In 1996, the duo met each other at an Alcoholics Anonymous meeting. After four months of meeting each other, the former model was pregnant with their first son, Gulliver. The pair got married in 1997.
The couple had another son, Charlie. After being diagnosed with rheumatoid arthritis, Fiorentino was hooked to painkillers. This led her to be an alcoholic again, along with a cocaine addiction. 
This soon was followed by a messy divorce with accusations thrown around. Fiorentino claimed the actor hit her with a phone handset in front of their sons - something that has been denied by both Oldman and their eldest son Gulliver. 
The pair divorced in 2001 - with the full custody of children awarded to Oldman after a lengthy battle. 
Alexandra Edenborough
Edenborough, a jazz and electronica singer, was Oldman's fourth wife. They were married on New Year's Eve in 2008.

Gary Oldman and Alexandra Edenborough (Source: IMDb)
The singer filed for divorce in 2015 on the grounds of irreconcilable differences. Oldman's manager said that the couple was separated for a year before the divorce.
The actor cited age differences, and different lifestyle interests as the reason behind the uncoupling decision. The couple who divorced after six years of marriage remain on friendly terms.