Evan Roberts was in awe of his wife's strength and persistence during childbirth
After the birth of his second son Spence in 2020, American radio personality Evan Roberts praised his wife for her strength and persistence. He called his wife and all the women in the world heroes for being able to endure childbirth.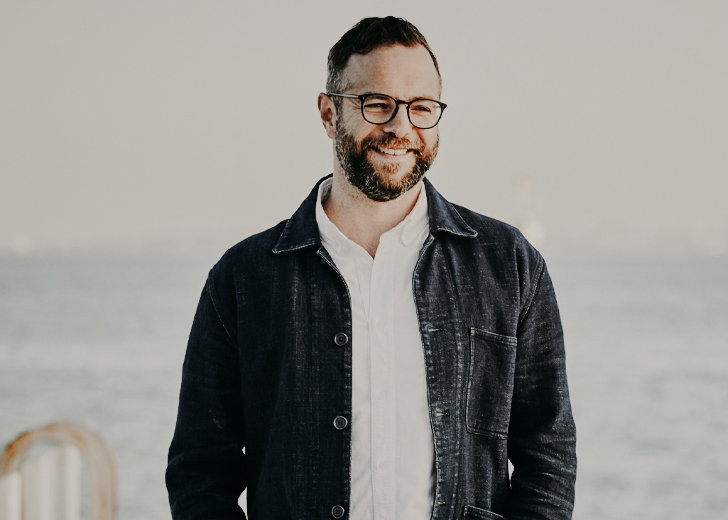 American sports radio personality Evan Roberts and his wife Sylvia Roberts recently welcomed their second child, Spence. Following his birth, Roberts praised his wife's strength and persistence. 
Evan, who is otherwise low key regarding his personal life, openly spoke of his wife, the pregnancy, and how he was coping with all this amidst the COVID-19 pandemic. 
He Praised His Wife and All Women
WFAN uploaded a video of Evan opening the show from the hospital after the birth of his second child on October 2, 2020. In the video, he talked about the pregnancy and labor that his wife went through. 
The radio personality seemed entirely fascinated by his wife's persistence and strength during the pregnancy and after their younger son's birth. 
He was in awe of all the women in the world—their strength and selflessness—who went through pregnancy and labor.
He further claimed that his wife and every woman on this earth are "heroes" because they do something that he could never do. 
I know we have said this before, let me say it again. To all the women out there,  You guys are the greatest thing in the world because I don't know how you do it (referring to childbirth). I don't know how you get through 8 months of having a baby growing inside you. I don't know how you get through that... And, I certainly don't know how you get through labor and everything after that. So, my wife is a hero. All the women out there are heroes because it is amazing what you go through. 
Evan has a Four-Year-Old Son
The Roberts are a family of four. Sylvia and Evan welcomed their first son, Jett, on September 11, 2016.
The media personality took to his Twitter account and shared a photo of little Jett on November 11, 2016, when he turned two months old.
The tweet was a testament to how Evan was in awe of how rapidly things were changing, especially regarding his growing son.
When Jett was just six months old, his father took him to his first basketball game to watch the Brooklyn Nets play.
Sylvia has Appeared on Her Husband's Podcast
Evan is a radio host by day and a podcaster by night. His podcast, The Evan Roberts Podcast, mostly covers sports-related content.
However, once in a blue moon, he brings in his wife Sylvia to discuss Netflix shows that they've binge-watched. In one such episode, the Roberts couple discussed a series named You.
Evan, who introduced his wife as "my beautiful, wonderful, best friend and wife," admitted that he wasn't quite sure about the series. However, two episodes in, and he was utterly addicted to it.
In the said episode, Sylvia explained You as a romantic comedy turned upside down. The show Evan intrigued because it promised something different from what he is used to watching.