Eli Tomac & His Longtime Girlfriend Became Parents For The First Time
Eli Tomac and his partner Jessica Steiner welcomed a baby girl into the world in April 2020. Though the duo hasn't exchanged vows, they have been in a relationship since 2016.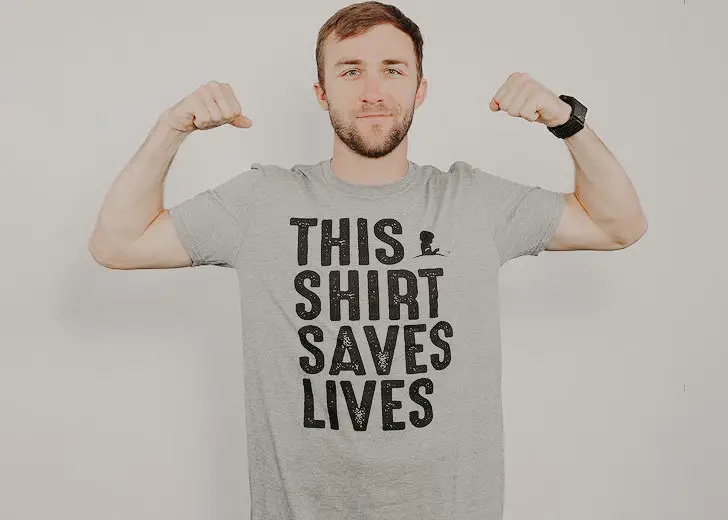 The 28-year-old American professional Motocross racer Eli Tomac and his partner Jessica Steiner welcomed a baby girl into the world in April 2020. The duo hasn't exchanged vows, however, they have been in a relationship since 2016. 
Although Tomac remains tight-lipped in regard to his love life, he has, at times, shared glimpses of his life with his long-time girlfriend on Instagram. 
Tomac and girlfriend on Their Daughter's Birth
Tomac and his girlfriend were recently blessed with a little angel. Upon the arrival of their daughter, Tomac's girlfriend expressed her delight via a series of snaps on her Instagram.
The snaps from the post made on April 27, 2020, featured the couple holding their beautiful baby girl in their arms, while the caption officiated the arrival of little Lev Loe Tomac into the world.
The caption further disclosed that baby Lev was born healthy and strong, weighing 7lbs 5oz, despite being born at least a week prior to the expected delivery date. 
In a Q & A with Autoweek, Tomac had put forward that welcoming their daughter was the best and the only positive outcome of the COVID-19 pandemic.
The new father admitted that if it wasn't for the pandemic situation, he could have missed his daughter's birth. He also added that missing his daughter's birth would have been a huge disappointment. 
We had our daughter, you know that was, I would say the only positive thing and the greatest thing of all of this whole pandemic is we had Levi on April 26—right in the middle of the thing. I would have missed her birth if we were on the normal schedule, I would have been coming home Sunday from Las Vegas.
In another interview with American Motorcyclist Association (AMA), the 27-year-old was all hearts as he revealed they got lucky to have a baby during the downtime. 
Steiner Announced Their Pregnancy In 2019
Tomac and Steiner announced their pregnancy in the cutest way possible via a series of snaps in the latter's Instagram. The first snap from the series framed the couple completely smitten as they lovingly gazed into each other. 
Another picture depicted Steiner leaning towards her boyfriend, with her hand on his torso. They were accompanied by 2 Pitbulls. The wooden signboards hanging on their Pitbulls announced the couple's pregnancy and that they were expecting the baby in May 2020. 
In the final picture, the to-be-father hugged his girlfriend from behind and planted a cute kiss on the back of her head. Tomac's black cap read "Dad" while Steiner's pink cap read "Mum". 
 They also shared their excitement over having baby Tomac in the accompanying captions. 
BABY TOMAC COMING SOON, MAY 2020! We are THRILLED to finally share the most special news of our newest, sweetest blessing! There aren't words to describe how excited we are for this precious new addition being added to our little family.
Given their love for one another, if their wedding or engagement news surfaces in the media, we wouldn't be surprised.