Thomas Cadrot Has Stepped Up From Movie Romance To Dating In Real Life
Actor Thomas Cadrot is in a relationship with his girlfriend Ely Jackson. They express their love for each other through their social media posts.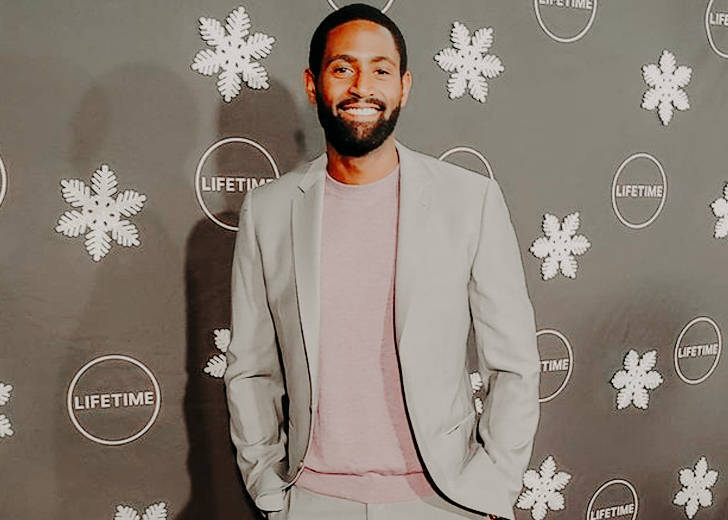 Actor Thomas Cadrot is not single anymore, and he can't stop swooning over his girlfriend, Ely Jackson, on social media. 
The charming Cadrot, who has mostly played a romantic guy on-screen, has stepped into the dating zone with the actress Ely Jackson.
Although it is not clear when the love sparked between the two, going by their Instagram posts, the couple began dating not very long ago.
He went public about his relationship with Ely on Instagram on February 6, 2021, by posting a picture holding her in his arms. 
On the other hand, Ely had already made an Instagram post on January 5, 2021, where she posted a bouquet of red roses and tagged Cadrot, referring to herself as ' A lucky woman.' The romantic post suggested that they had been together since early 2021. 
Ely has been uploading adorable pictures with her charming boyfriend ever since. The most recent post featuring the handsome hunk was on February 26 when she shared a picture of the picture-perfect couple enjoying each other's company, clinking champagne glasses. 
Although it hasn't been long since the beautiful couple was shipped, things seem to be progressing relatively quickly. On February 7, the couple gave a striking pose, looking great together, on Cardot's Instagram. While the snap was memorable in its own right, it was the comments that caught our eye.

Jonathan Tucker's comment on Thomas Cadrot's Instagram post (Source: Instagram)
Not long after the post went live, actor Jonathan Tucker joined in on the comment section saying, "YOU ARE IN LOVE AND WILL PROBABLY GET MARRIED."; to which Cadrot responded, 'I'll take your word for it, T!'
With the way things are going people have speculated that Thomas Cadrot's wife might as well be Ely in the coming future.