David Beador Hot Girlfriend Public! New Dating Affair Aches Shannon's Heart
American entrepreneur David Beador divorced his wife of 17 years, Shannon Beador amid shock and confusions from fans...David was involved in an extramarital affair with a friend of his wife, Shannon, which ultimately led to their divorce...While Shannon has been parenting her children as a single mother, Davis is currently dating a 34-year-old girlfriend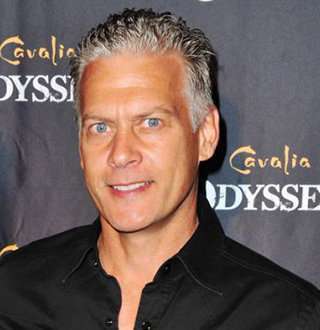 American entrepreneur David Beador divorced his wife of 17 years, Shannon Beador amid shock and confusions from fans. The drama, however, did not stop there as he started dating a new girlfriend just after the separation. 
The 53-year-old is the founder and owner of a real estate company, Beador Construction Inc. Apart from a booming business and a regular day job, he was also a part of the 9th season of the reality show, Real Housewives of Orange County (RHOC) along with his ex-wife, Shannon.
Here Comes The Revelation: Theories were made on the internet for the reason behind David and Shannon's divorce after they underwent shocking split. (Published: 17 April 2018)
David came to the limelight when he appeared as then-husband of the RHOC star Shannon. He was cast at the beginning of the 9th season of RHOC in 2014.
Davin Beadpr Enjoys Stunning Net Worth From Job As An Entrepreneur 
David is a successful real estate businessman on his own rights and is a founder and owner of Beador Construction. 
He initially founded a California-based company, Carona with his father in 1996 and it provides an employment for about 80 people. After accumulating experience through his father's business he established his own real estate company, Beador Construction, Inc.
The company currently earns an annual revenue of $13 million. Moreover, David has the striking net worth of 20 million accumulated from his real estate business.
Talking about his ex-wife, Shannon, she is a television reality star, who has the same amount of net worth of as David at $20 million.
David Beador's Extra-Marital Affair And Divorced From Wife After 17 Years Of Marriage
David's ups and downs in his personal front were depicted in the television reality series, Real Housewives of Orange County. He was married to reality television personality Shannon Beador in September 2000. The couple is the parents of three daughters; 16-year-old Sophie and 13-year-old twins, Stella and Adeline.
After 16 years of marriage David was involved in an extramarital affair with a friend of Shannon, which ultimately led to their divorce.
He was having an affair with the 43-year-old entrepreneur Nicole McMackin, a friend of Shannon. Nichole, the President of IT solutions and personnel firm, Irvine Technology Corporation met David at a meeting of an elite business club for entrepreneurs, Young President's Organization at California in September 2013. And after the meeting, the couple continued to stay in touch with each other and started meeting in hotels outside the county, to keep their affair a secret. 
However, Shannon started to take David's frequent outings suspiciously and before filming had started for Season 10 of the RHOC, she checked David's briefcase while he was out and found the hotel receipts padded inside. She confronted David after he returned home, and demanded answers from him, which led to David's admission about their affair. 
David and Shannon ended their marriage through the divorce in October 2017, and Shanon issued a statement about their divorce saying:
After much thought and careful consideration, David and I have made the difficult decision to separate. We remain partners in parenthood and are committed to raising our three daughters. This is not the future we envisioned, and we kindly ask for privacy, especially for our children, during this transitional time.
Despite the divorce, the family united for an outing to attend the USC Game in November 2017. After the divorce, their daughter currently resides with Shannon in her new house in Corona Del Mar, California.
It's Not Easy Settlement For David Beador And Ex-Wife Shannon
The drama that started back in December 2016 when Shannon filed for divorce has reached a whole new level in a year. The divorce settlements have been anything but negotiable for the former couple. 
The former spouse' despise for one another came into the full display when they came across each other at the courtroom on October 2018. 
The meeting was intended to amend Davin's spousal support requirements of $22,500 a month. From the family support amount, a total of $12,000 goes to David's children while remaining $10,500 falls under Shannon's separate expense.  
The courtroom discussion ended up in arguments that later followed public bicker. Radar witnessed Shannon's disgust for David as she left the place full on rage. 
You are such a nickel and dimer! It's disgusting!
Because Shannon earns herself a sum of more than $300,000 annually, the former husband is willing to cut the family support laid on his part. But turns out the former wife has it in her might to take what she thinks she deserves.
Despite having a heated divorce settlement raging on, Davis has a lady love to provide him with a break from the courtroom hassles. He is currently dating a 34-year-old girlfriend, Lesley Cook.
David Beador Announces New Girlfriend Through Instagram
David and Lesley publicized their relationship through Instagram in January 2018. What's more, their relationship added more tiers as they wished Valentine's day to each other in a romantic fashion.
His girlfriend, Lesley wrote an Instagram post wishing Valentine's day to her beau and labeled him the kindest, funny, motivated, loving and hot man. Further, she added that the sky was bluer and her coffee tasted better after his arrival in her life.

With Girlfriend In The Air: David enjoys airtime with his girlfriend, Lesley in July 2018. (Photo: Lesley Cook's Instagram)
Moreover, Lesley added more stories to their burgeoning love story after speaking to Us Magazine in March 2017 about how they met. She opened that the couple met around three and a half months ago at a SoulCycle class. What's more, their love towards fitness meant that they shared something in common and started working out together, which eventually blossomed to love.