'All American' Actress Danielle Campbell and Boyfriend Colin Woodell Are 'Couple Goals'
'All American' actress Danielle Campbell has been dating fellow actor Colin Woodell. The actress often shares snaps of her boyfriend on social media, and he does the same.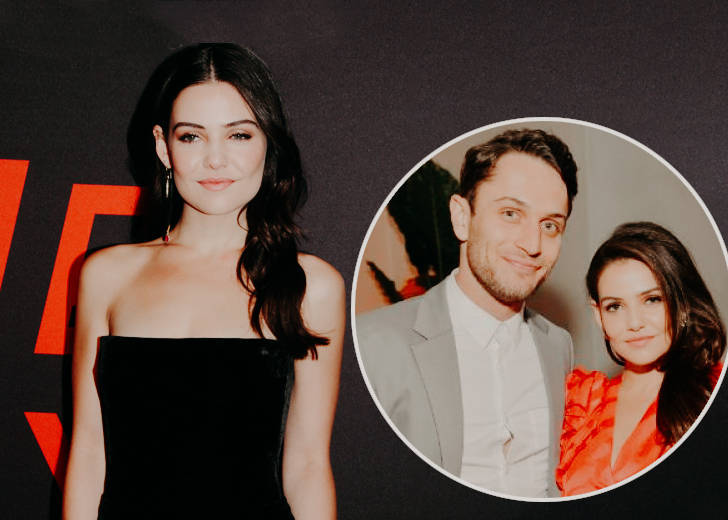 Actress Danielle Campbell and her longtime boyfriend, Colin Woodell, are nothing short of couple goals. 
The adorable pair have been seen together since 2014, and they have grown their friendship and relationship hand-in-hand. In October 2019, the Unfriended 2 actor even took to Instagram to share that he and Campbell had completed five years of knowing each other. 
In a candid Halloween celebration post, Woodell shared a couple of pictures of the two, one from the present and another snapped on Halloween day five years ago in 2014. 

Danielle Campbell and Colin Woodell celebrating Halloween in October 2019 (Photo: Instagram)
The caption for the post read:
Turning back the clock 5 years. Happy Halloween!! #pukingpumpkin #masterpiece #stilldoinghashtags.
Moreover, each time the pair snap pictures and post them on social media, they quickly become fodder for discussion. 
Campbell's devoted followers have also created fan accounts dedicated to her, where everything related to the actress is updated, including romantic snaps of Campbell and Woodell.
For instance, on February 28, 2021, one Twitter fan account with the username "@TeamDanielleCam" and account name "Danielle Campbell Fan" shared a post that featured a picture with a text description of Campbell and Woodell.
The actor was kissing the actress in the picture.
The caption hinted the picture was derived from the actress's Instagram story posted on the same day. The caption mentioned, "#daniellecampbell Instagram story 2/28."
Further, the couple is also conscious about special days, as they don't miss out on expressing their love for each other on special occasions like birthdays.
The Originals actress took to Instagram to wish her boyfriend on December 20, 2020. In the birthday post, she attached a candid picture of Woodell.
Likewise, Campbell, who celebrates her birthday on January 30, was showered with beautiful words on her birthday.
Her actor boyfriend took to Instagram to write "Happy birthday to my favorite human," which complimented her beautiful picture.
The actress was smitten by the post and dropped a comment: "I love you way too much."
The Tell Me a Story actress was previously dating One Direction singer Louis Tomlinson from late 2015 to early 2017.

Danielle Campbell and Louis Tomlinson in April 2016 (Photo: Instagram)
Campbell and Tomlinson first met in November 2015, when the Englishman was expecting his first child, Freddie, with ex-girlfriend Briana Jungwirth.
The following year in April, they confirmed their relationship by putting out a picture of Tomlinson kissing the actress.
However, the relationship was brief, as they separated in January 2017.  
Confirming the news, a close source told The Sun, "Louis and Danielle have made the decision to split up, but they are still going to be mates. They're still talking to each other, and there is no bad feeling whatsoever."