Dana Carvey and His Wife Raised Their Kids Away From Hollywood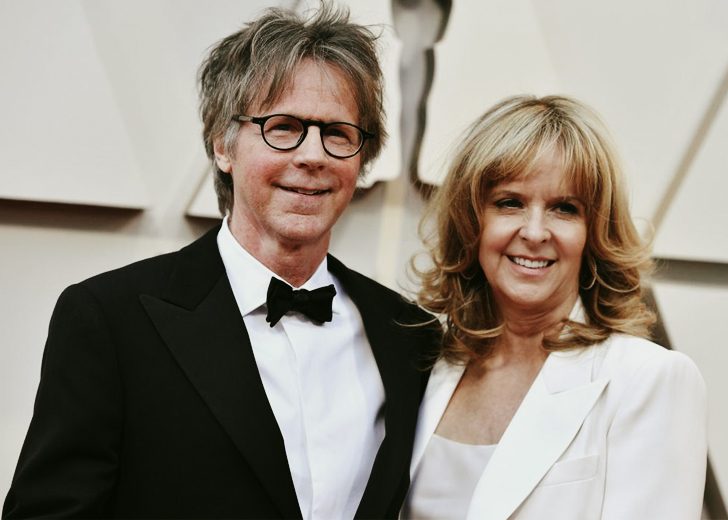 American stand-up comedian, actor, and producer Dana Carvey is a happily married man. He has been in a marital relationship with his wife Paula Zwagerman for over 37 years.
Besides being a married couple, the couple is also proud parents of two; they have two sons, Dex Carvey and Thomas Carvey. After his children were born, he took a break from Hollywood and took his kids away from the limelight. But why did he take that decision?
Didn't Want To Leave His Kids
Dana was at the peak of his career during the 1990s, so much so that he had to go away from his home for months.
But following the birth of his children, Carvey didn't want to leave his family. His first son, Dex, was born in 1991 while his second son was born in 1993.
He felt weird to hand his kids to a nanny. So, the actor took the kids to whatever movie sets he was working on.
Once, the comedian took his children to the sets of the movie Trapped in Paradise. In an interview with Looper, he elaborated he couldn't leave them because of sickness.
One son had a lot of ear infections, and the other one got the flu. I'd sleep a few hours, and then I was trying to entertain one of my sons in the basement by pushing this cart around.
Taking his children to the sets proved inconvenient for him. In an interview with AV Club in 2009, Carvey mentioned a funny incident. He disclosed that one of his sons sauntered up to him, told him not to keep funny hair, and cried while filming Wayne's World 2.
Those two incidents helped him realize the need to focus on his family full-time. So, he took a break from Hollywood and shifted to Northern California with his family.
Sons Follow His Footsteps
Although the Wayne's World star took his sons — Dex and Thomas Carvey — away from Hollywood and his spotlight, his sons showed their interest in stand-up comedy.
When Carvey noticed his sons' passion, he moved back to Los Angeles and helped them start their own comedy careers.
He is now proud of his sons and frequently shares about how they're doing. For example, on December 2, 2016, The Secret Life of Pets voice actor tweeted a video of his son Dex from his Netflix special show.
Meanwhile, on September 12, 2018, Dana and his two sons were seen together at The Ridgefield Playhouse stage for The "Humans Are Fantastic" tour — a part of the Barts Tree Service Comedy series.
Apart from being comedians, Dana's sons, Dex and Thomas, are Twitch streamers. They run a combined Twitch channel, The Carvey Brothers. Also, Dex has been a partnered broadcaster for Twitch.TV since 2017.
Carvey Has Married Twice
Born as Dana Thomas Carvey, the American actor-comedian has shared the wedding vows twice in his lifetime. He was first married in 1979 to Leah Carvey. They separated in 1980.
Three years after his divorce from his first wife, Dana tied the knot with his now-wife, Paula Zwagerman, in 1983. Since then, the duo has always been together.
Dana's wife, Paula, is usually seen accompanying her husband at award shows like the Annual American Comedy Awards and the Oscars. On February 24, 2019, they attended the 91st Annual Academy Awards in Hollywood, California.
Dana's decision to move away from Hollywood to focus on his family proved fruitful as his kids aspired to become comedians.