Dan Avidan shares a special bond with his dad Avi Avidan, even fans adore their relationship!
Dan Avidan shares a very special bond with his father Avi Avidan. And his fans love his dad's humble personality and the cool relationship between the father-son duo.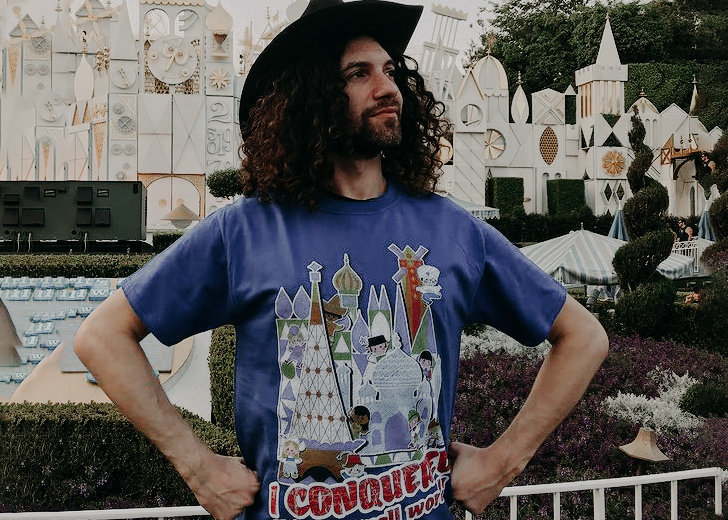 The man of many talents—singer, musician, comedian, and actor—Leigh Daniel "Dan" Avidan shares a special bond with his father, Avi Avidan.
He timely features his dad in his YouTube videos, and fans can not help but fall in love with his father's humble personality. The followers even adore the relationship Dan shares with his father.
Fans Praise Dan's Relationship with Father
Dan Avidan has mentioned his father several times in his live streams and YouTube videos.
In his YouTube video titled 'DRUMP: AVI (DAN'S DAD),' uploaded in July 2015, Dan revealed that his father has always supported him since he was a kid.
Dan's subscribers were quick to praise the love and support the father-son duo shares. One of them commented:
It is amazing to see how Mr. Avidan has opened up and embraced what his son has chosen to do for a living but honestly saying, which parents could NOT be proud of what these guys have accomplished for themselves?
Similarly, another fan wrote:
I always love people having great relationships with their parents like this. Always makes me happy, though a little sad at the time, knowing what I'm missing out on.
He Calls His Dad by Name
The YouTuber's fans have time and again seen Dan and his father, Avi, sharing a friend-like relationship through various videos and social media posts.
In one such instance, Dan played the 'Spin the Wheels' in a web series, Game Grumps. During the game, the wheel landed on a 'meme explainer' in Dan's turn, and he had to explain a meme to his father. To do so, the singer called his dad with his name. He said, "Avi, hey buddy, how are you doing?"
He spoke to his dad like his best friend, and the fans were amazed to witness such a cool connection between them. One fan's comment in the even video read, "I love how he talks to Avi like he is a sweet old friend instead of the guy who created him."
Revealed his Father's Face for the First Time in 2017
It's not a surprise that Dan shares pictures of his dad on social media now. But, it wasn't so previously. 
After hearing a lot of good things about Dan's father, many of his fans were eager to see a glimpse of Avi. And the YouTuber did not disappoint his fans; Dan publicly revealed his father's face by uploading his picture on Instagram in July 2017.
The musician shared a picture of his dad wearing a helmet and wrote in the caption that his father was one of his favorite people in the world.
One of my favorite people in the world! I give you the man, the myth, the legend... my dad, Avi! (in a plastic space helmet with the price tag still on it)
His father, Avi, was born and brought up in Israel. He met his wife Debra Schwartz (Dan's mother) after migrating to the USA. They went on to have two children, Dan and his sister Dana.