Colby Donaldson & Wife Britt Can't Seem to Get Enough of Showcasing Their Love
The 'Survivor' star, Colby Donaldson, and his gorgeous wife, Britt Bailey, have not been holding back on their constant admiration and love for each other.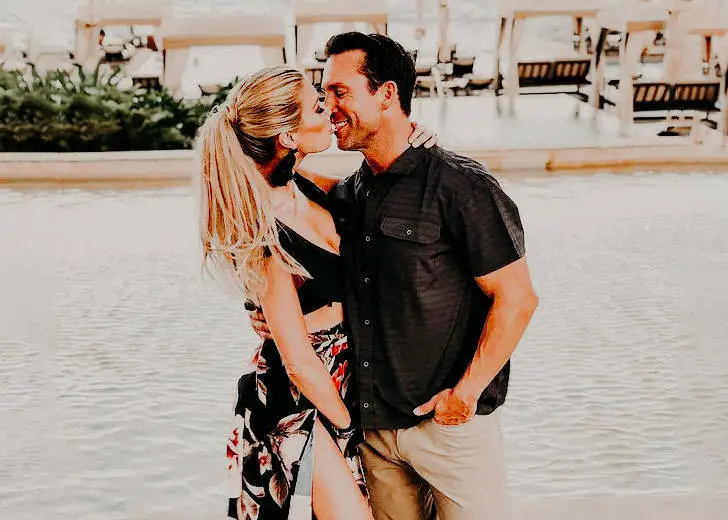 Survivor star Colby Donaldson and his gorgeous wife, Britt Bailey, have not held back on their constant admiration and love for each other on social media.
Be it Donaldson or Bailey, neither of them ever shy away from expressing their love for one another.
Recently on April 1, 2021, Bailey shared two cuddly pictures of the couple on the occasion of Donaldson's birthday. She wished her "handsome April fools' baby" with much joy, happiness, and success for the upcoming year.
While in the first portrait, the reality TV star's better half gave him a birthday kiss on his cheeks paired with a side hug. The couple's big bright smile made the second photograph special.
Bailey also expressed her gratitude for how glad she is for being by her side during all the amazing stuff he has going on. She also thanked her mother-in-law for bringing him into her life. In the end, she wrote, "I love you," with a kissing emoji.
Similarly, on March 4, 2021, Donaldson took to his Instagram to share a throwback vacation picture with his wife, taken before pandemic times. Remembering the good old days when traveling was easy, he captioned it, "When international travel didn't require communicable virus testing and quarantine."
Shot in a beautiful outdoor location against an ocean backdrop, the photo featured the pair in a romantic pose with Bailey kissing Donaldson as he was smiling. While Bailey wore a black crop top paired with a long floral skirt and black tasseled earrings, the Survivor star kept it casual with a black shirt and beige pants.
The lovebirds couldn't help but upload their breathtaking wedding picture on the occasion of Valentine's Day. In the caption, Bailey remarked if there's anyone she would be stuck with on a Hallmark holiday during a polar vortex, it's only her husband. "Cliché Valentine's Day Post," she added.
The Couple Is Married for Five Years
The good-looking couple exchanged their wedding vows on September 24, 2016. Though the couple has only been married for a relatively short time, they have been together for quite some time. The reality show personality and the interior designer, both 45, had been dating for years before agreeing to walk down the aisle. 
Donaldson and Bailey together have a daughter: Brinley, 10. On March 22, 2021, Bailey shared a perfect family picture featuring the three of them and the three dogs. She wrote, "Donaldson party of 6!" with hashtags #DogMom, #GirlMom, #DogsAreTheBest, and #GangsAllHere.
According to Bailey's LinkedIn profile, she is a Senior Consultant at a beauty brand Beauty Corner for almost two years now. She also works as an Office Manager at Allen Bailey and Associates. 
Before that, Bailey worked as a designer at Nelson Construction and Design from March 2007 to February 2009 and at Root Design Company from September 2012 to January 2013. She was also the owner of Britt Bailey Designs from October 2009 to September 2014. 
The designer graduated from Texas State University in 2005 with a Major in Interior Design and a Minor in Technology.