At Age 18 Rapper China Mac Got Arrested Due To Ex-Girlfriend
Before Mac found himself fighting for justice, and before he became a famous rapper and YouTube personality, it was mostly crimes and prison cells for him. At just 18 years old, Mac was imprisoned due to his ex-girlfriend. Later in 2003, his stress and inability to rationalize without a shoulder to lean on lead him to shoot rapper Christopher Louie. It eventually leads him to 11 years in prison. Now, he has established a relationship with Yaya Gorgeous.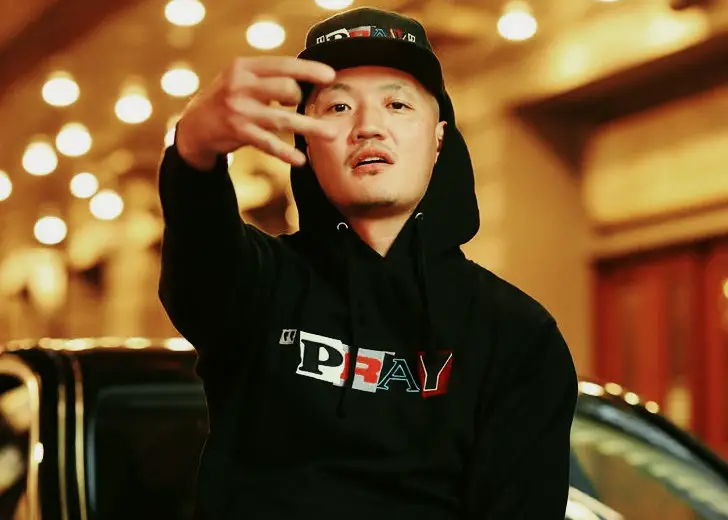 Rapper China Mac has had a rather turbulent past. While the former gang member has faced incarcerations for violent crimes, he once ended up in jail due to his then-girlfriend's misdemeanor. In a YouTube video uploaded in February 2020, the 38-year-old hip-hop artist opened up about a serious relationship from the past and how it got the rapper entangled in a convoluted web of love, crime, and prison cell.
Read on to know more on the issue as we trace Mac's history of violence and his commendable redemption story. 
China Mac Opens Up About Serving Jail Time For Ex-Girlfriend
In a very candid video, China Mac shares the screen with current girlfriend Yaya Flawless to shed light on a dramatic past relationship. As per the video, the gang member-turned-rapper had a wonderful relationship with his first serious girlfriend. They were supportive of each other and friends long before getting into romance.
But at the age of 18, the girlfriend in question got arrested for beating up an anonymous girl in a club. Upon hearing the news, Mac, whose real name is Raymond Yu, called up the victim and verbally abused the beat-up girl. Not long after, the police took Raymond under custody for threatening the victim over the phone.
As Yu puts it in the video, the ex-girlfriend was from a well-off family, as a result of which she was bailed out, leaving poor Mac behind to fight cases on parole for about a year.
However, after release, the former couple maintained a good relationship until another unfortunate episode cast a somber shadow to their burgeoning relationship.
China Mac Risked Getting Caught To Meet His Girlfriend In Prison
Sometime later, the ex-girlfriend got mixed in another case yet again, resulting in three years of prison service. Her absence emotionally affected the rapper, as per the YouTube video. 
In 2003, with the then-partner still serving time in prison, Raymond went out to a club with a gun. The absence of his ex was supposedly taking a toll on the YouTuber, which led him to shoot rapper Christopher Louie while agitated leaving Louie paralyzed.
In a state of panic, following the violent outburst, the distressed rapper sought out the only trusted person he knew -- the girlfriend who was locked behind bars. Yes, a person who had just shot a guy went straight to Rikers Island jail to meet the beloved partner. Believe it or not, but the hip-hopper made it out of Rikers Island and went into hiding.
While on the run, the troubled lover continued to communicate with the partner-in-crime until posting a letter to end their relationship.
After some time, China Mac was arrested and sentenced to 11 years in prison for attempted murder before getting released in 2014. 
Mac Has Left The Life Of Crime Behind
According to Nextshark.com, Raymond Yu was brought up in a household of a violent Chinese American gang, the Flying Dragons, who were known and feared for their tales of murders, kidnapping, and drug trafficking. 
While Mac always denounced the Flying Dragons' brutality, he couldn't help but fall into the world of crime. 
[My Father] was actually one of the top guys. He was never around; I really didn't know him like that. I grew up, and I hated him actually. I [wanted] to be everything that he wasn't. But instead of me going to school and doing the right thing, I was like, 'I'm going to be a gangsta.
At only 12, 'The Arrival' singer joined the Ghost Shadows Gang under the alias G-Kay committing robberies and dealing drugs. 
But flash forward to the present, and we have an entirely different person. The ex-prisoner-turned-musician has churned a slew of different catchy songs and has amassed legions of followers through a famous YouTube channel. 
Apart from these, however, the famous rapper is also an activist who rallies against hate crimes and violence against Asian Americans. 
Mac Is In A Serious Relationship With Yaya Flawless
The criminal-turned-activist appears to be dating Yaya Flawless. Born on November 22, 1995, Yaya is 25 years of age.
Yaya has made a cameo appearance in Mac's 'The Arrival' music video and released a song together called 'Gunmo' (Remix of Gummo). The rapper couple has even opened a second YouTube channel, Barbie and Mac. But, they haven't published the videos yet.
As of 2020, Mac has neither married nor has a wife. However, the assumptions are that the relationship with present girlfriend Yaya has a bright future. Anyone can see their connection and compatibility on screen. However, both Yaya's and China Mac's Instagram feed are devoid of any pictures of one another, which is why we can't state for certain that the two are going strong together. 
Nonetheless, the activist/artist has come a long way from being a gangster finding love, a career, a great channel, and a voice to speak against injustices.