Candace Nelson & Husband's Secret Behind Sweet, Successful Life
Candace Nelson is a pastry chef and founder of Sprinkles Cupcakes, which was credited by the Los Angeles Times as "the progenitor of the haute cupcake craze." She alongside her husband Charles Nelson run multiple businesses together.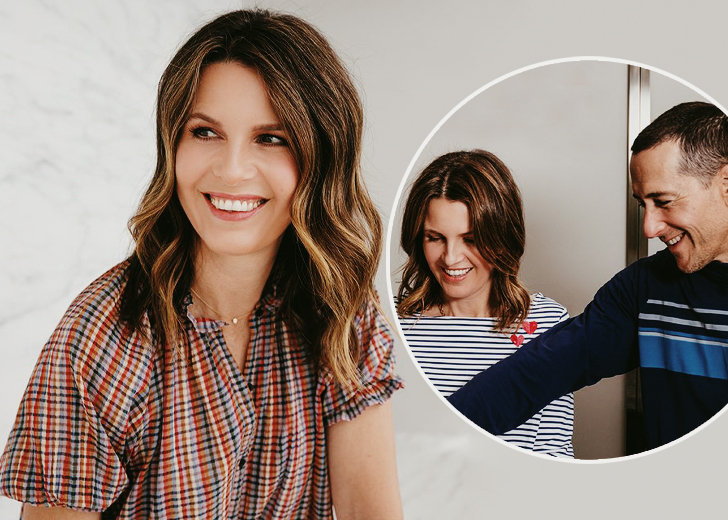 Candace Nelson of Netflix's Sugar Rush fame started her journey in the food industry with her husband in 2005. Although it started out with no big ambitions, it did not take long for the pastry chef's first venture, Sprinkles Cupcakes -- considered as one of the first cupcake bakeries to grow into a chain with 31 locations.
Alongside husband Charles Nelson, a man with a flair for entrepreneurship, the two have built a sweet confectionary empire of cupcakes and desserts.
Candace's Husband is also Her Business Partner
The Cupcake Wars judge is married to Charles Nelson, who is often described as a media-shy hubby and business partner on the famous baker's Instagram handle.
Unlike Nelson, Candace, who has appeared on famous shows like Sugar Rush and Cupcake Wars, feels at home in front of the camera. But the differences between the couple seems to end right there. The husband-and-wife duo share a lot in common; for instance, they both left their profession as investment bankers for a career in the food business. 
Moreover, they are both striving towards growth, and together have made their humble 2005 bakery shop a resounding success. 
Talking about the first day of opening their venture, the Sprinkle Cupcake owner, in a video post, reveals how the couple was flabbergasted by the instant success. Within hours after opening, Sprinkles had sold out. 
The over-night success made their entrepreneurial venture a global phenomenon, as hubby Charles Nelson writes in his blog. 
But the two entrepreneurs didn't stop there. As Nelson informs via the blog, they set their sights on new horizons opening the Michelin-award winning pizza restaurant Pizzana, men's athletic wear line Willy California, ed-tech company Play2Progress and CN2 Ventures, which invests in talents to create consumer brands. 
It has mostly been smooth sailing for the married couple, but the innovative duo shows no signs of letting up as they keep churning out winning ideas. 
Candace's Pregnancy Craving gave Birth to Cupcake ATM
The savvy confectioner's achievement isn't just limited to the aforementioned cupcake bakeries and reality food shows. Candace Nelson was also the one who introduced cupcake ATM and cupcake truck to the world. And the idea behind the former came to her when the talented businesswoman couldn't get a fix for her pregnancy craving.
In an interview with Laurel Mintz, the reality star shared about how cupcake ATM came to be.
I was pregnant with my second son and had a late-night pregnancy craving. Even as Sprinkles' founder, I couldn't get my midnight cupcake fix! I thought, "there has to be a way," and so the concept of the Cupcake ATM was born. We spent two years perfecting it before launching it in 2012.
Candace's Secrets to Marital Bliss
After being business partners for 17 years, Candace and Charle's relationship hasn't faltered. Even during the limitations imposed by the global pandemic, the pair has made the most out of it.
In an article published in Create & Cultivate, the 46-year-old Boulanger, who is happily married to life/business partner Mr. Nelson with two sons aged 9 and 13 years, shared secrets to maintaining a happy married life when working from home with a spouse. 
Sharing share some tips for maintaining a balance between work and marriage, the Cupcake ATM founder elaborated on the importance of respecting the partner's private time or "me-time." Apart from this, the mother of two also highlighted using humor to release tension during disagreements.
My husband and I share the same sense of humor, which has served us well throughout the years when we have a work disagreement. Anyone knows that a well-timed joke or a good-natured rub can melt the tension like Dawn in a greasy pot
Working with one's spouse is never easy, and doing it for as long as Candace and Charles is no mean feat. Together, they have spawned such successful ideas while loving each other, and raising their two children is a testament to their relationship and their flair for entrepreneurship.