Canadian Actor Brendan Penny Keeps The Identity Of His Wife And Kids Hidden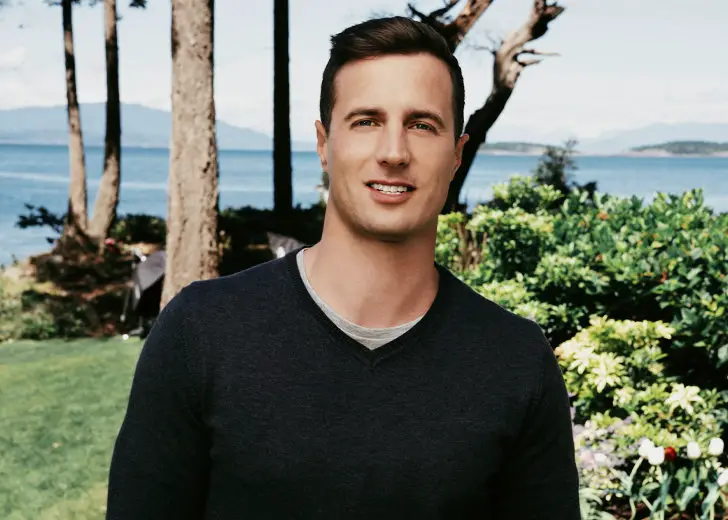 Canadian actor Brendan Penny has acted in many movies and TV series for Hallmark Channel. Most of his roles fall under the romantic genre as his onscreen characters usually have a loving girlfriend or wife.
How do we know that? Penny openly shares about it through his social media posts.
However, the Hallmark actor is very secretive when it comes to sharing his personal life. He has a huge fanbase for whom even the tiniest post about his real-life is quite rewarding.
So what do we know about his real-life relationships? Well, we know that he is a married man and has two adorable kids. Read along find out more!
Brendan Penny Admits That He Does Not Disclose His Personal Life On Social Media 
Penny is currently living in Ottowa with his wife and two kids—a daughter and a son.
He got married in 2010 but has never been vocal about it nor does he share any pictures of his wife. However, he did wish her on their seventh anniversary via a sweet tweet.
Happy anniversary to my love! 7 years with me sure ain't easy! — Brendan Penny (@BrendanJPenny) August 1, 2017
Talking about his kids, both of them are adorable and have made appearances on their father's Twitter account.
 In one of his Twitter posts dated May 2015, Penny agreed that he does not share his family's pictures, but he was bound to share a picture of his infant son, who was smiling adorably.
In another post, he shared how lucky he was to be with his endearing kid every day.
Penny Does Not Hesitate To Post About His Onscreen Romance Though 
Although the Canadian actor maintains secrecy surrounding his wife and kids' details, he has no hesitations sharing facts about his work, particularly his onscreen romance.
For instance, Penny flaunted his onscreen romance with co-star Jessica Sipos from the TV series Chesapeake Shores on Instagram back in 2018. 
It can not be denied that the reel-life couple, Kevin and Sarah, had good on-screen chemistry.
Fans of Chesapeake Shores loved the romance between the two. Not just the fans, even Penny had praises for his television girlfriend.
During the last day of their shoot for its final season, he posted a picture of them together with a very apt caption.
Best tv girlfriend a guy could ask for. She's the bomb. 
The Penny Family Recently Welcomed A New Member To Their Clan 
Penny is living happily with his wife and kids. A family with kids surely requires furry friends. The family of four has a lovely dog named Griffin. The family dog was brought from Mexico in April 2019 and is a Shepard/Labrador cross.
More recently, in November 2020, Brendan introdced his fans to a new member of his family—a fluffy Kitten.
Brendan shared that the kitten was left in a box by the gas station, so he decided to give the kitten a home. His kids must have loved this impromptu little surprise! Because we sure did !