Does ZZ Top's Billy Gibbons Have Children?
Billy Gibbons, the lead vocalist for the rock band ZZ Top, has been married for over 15 years. But does he have children?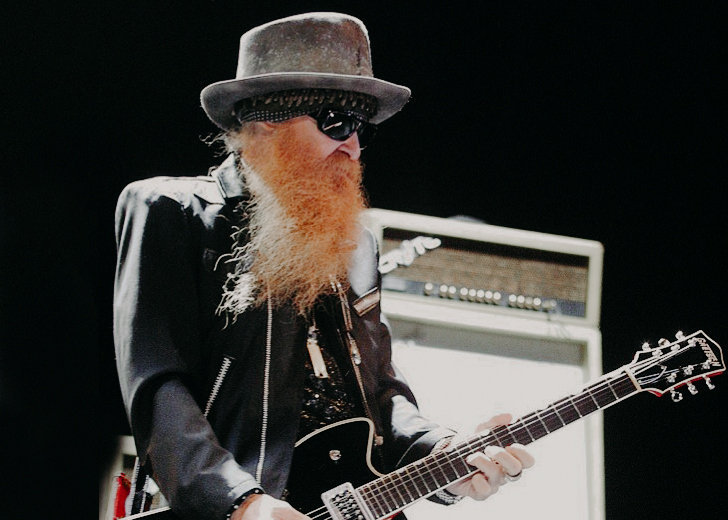 ZZ Top's vocalist Billy Gibbons had known his now-wife for three decades before tying the knot. The 71-year-old musician, singer, and songwriter has been enjoying marital bliss for a few years but does not seem to have plans of having children anytime soon. 
Gibbons' Has A Reel Life Daughter
While he does not have any children (unless cars and guitars count) in real life, people often think he does because he has made several appearances on the Fox network TV show Bones. In the show, he plays a fictional version of himself as the father of Angela Montenegro, played by Michaela Conlin.

Gibbons with on-screen daughter Angela and son in law Hodgins (Source: JustACarGuy)
In the series, he plays a protective father who threatens Angela's husband Hodgins never to hurt her. 
His love for music is evident in the show as well, as his on-screen daughter's middle name is Pearly Gates, after Gibbons' Les Paul guitar.
Details About Billy Gibbons' Wife And Her Projects
His wife, Gilligan Stillwater, is 55 years old. Her original name was Ellen Oetjen, but she changed it to Gilligan Stillwater for reasons unknown.
Even though she is a celebrity's wife, she prefers living her life away from the camera. For the most part, she has done so by working as the manager of the band ZZ Top for many years now. 
Besides the role of manager, she has been a part of a few movies in the last few years. Her work includes Snake & Mongoose, Pickin' & Grinnin, the short film, The Snake and Mongoose Chronicles: Episode 1, and a guest appearance in Criss Angel Mindfreak.
Billy Gibbons and His Wife are In No Rush To Have Children
Gibbons and his wife had known each other for three decades before getting hitched. They took time to get married because Gibbons always felt that life was short and it was better to experience everything before taking that decision. 

Billy Gibbons with wife Gilligan Stillwater (Source: Biographypedia)
After spending so much time together, eventually, they decided it was the right thing to get married. 
The couple got married on December 14, 2005, in Texas. The wedding ceremony was pretty low-key, with only a few close guests in attendance. Some of the presumed guests included Billy's ZZ Top bandmates Dusty Hill and Frank Beard, among others. 
Even after over 15 years of marriage, they seem to be happy with each other. For instance, the duo was seen shopping and wandering around Madrid a few years ago. Moreover, she always accompanies him on tours.
The couple seems to be happy just being a family of two and have had no children. Fans have often speculated the reason for this, but neither partner has addressed any of the speculations in public. As with most of their personal life, this too is something that the couple has kept to themselves, for now, at least.
billy wife age
Children, Kids, is billy gibbons married, kids, daughter, wif