Bill Whitaker Juggles Work and Family Perfectly, Thanks to His 'Saint' Wife
CBS News correspondent Bill Whitaker can travel the world and report ground-breaking stories, all thanks to his wife, who holds the fort and always encourages him to succeed further in his career.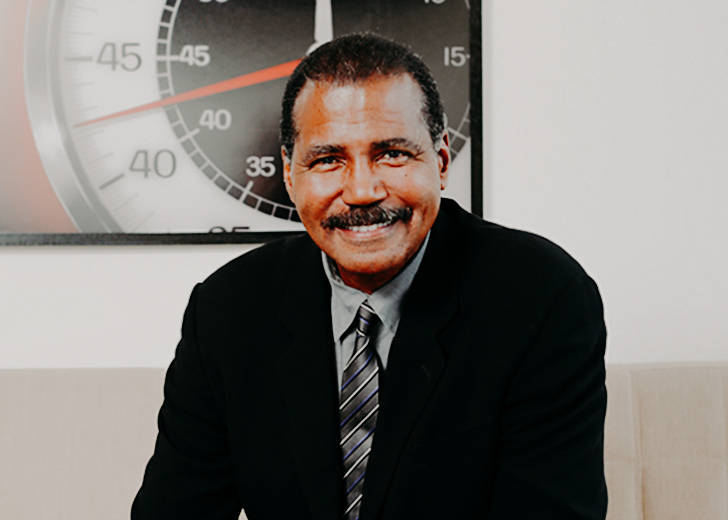 60 Minutes correspondent Bill Whitaker travels the world and reports ground-breaking stories. 
His wife, who holds the fort and always encourages him to go further in his career, has been an essential part of his success. 
He Holds His Wife In High Regard
In an interview with New York Daily News, Whitaker acknowledged that the reason for his successful career was his wife, Terry. He manages to "drop everything and cover the next event" because of her. 
Furthermore, he called his wife a saint for encouraging him to do what he loves, all the while holding down a steady home.
I have to add to the equation that I'm married to a saint. She encourages me to go out and do what I love. So between the two of us we can still hold down a steady home and I get to travel around the world. It's pretty terrific.
The couple has two grown children, a son Gail, and a daughter, Lesley. Talking about his children, he said that when they were younger, they had a reasonably stable childhood.
And even though he missed countless dinner parties and theater events because of his job, as a father, he still attended all the important events they were a part of. 
After the kids grew up and left the nest, the Whitaker couple started afresh and move to New York. He again credited his wife for turning the house into a home, not just by filling it with love but making it warm and welcoming.
In fact, she decided on the interiors and did not allow certain items in the house, including most of his office belongings, as she wanted him to have a homely feeling when at home and not worry about work. 
Whitaker's Exponential Career Growth
Whitaker, who has been a correspondent for 60 minutes since 2014, has traveled the world and reported events including but not limited to the investigation of the vetting process Syrian refugees undergo before entering the U.S.
Before this show, he was a reporter for the CBS Evening News and other CBS News broadcasts. 

Previously, the 69-year-old was a correspondent with CBS News Tokyo, where he covered political stories in Asia such as the pro-democracy uprising in Tiananmen Square and military coup attempts in the Philippines, to name a few.
Whitaker started his broadcast journalism career at KQED-TV in San Francisco, where he worked as a producer, associate producer, and researcher/writer.  Four decades down the line, he is considered one of the best TV correspondents in North America.
Some of his career achievements include winning an Emmy Award for reporting the collapse of Jim and Tammy Bakker's television ministry. Additionally, he was also the winner of the Paul White Award in 2018, the Radio Television Digital News Association's highest honor.
In December 2018, Whitaker was also honored with the prestigious Bloomfield College Presidential medal of excellence.