Ashley Morrill's Husband, Ryan Eldridge, Is Grateful for His Wife
Ashley Morrill and Ryan Eldridge first met on the DIY Network show Maine Cabin Masters. Her husband is so smitten with her that he doesn't fail to mention how lucky he is any chance he gets.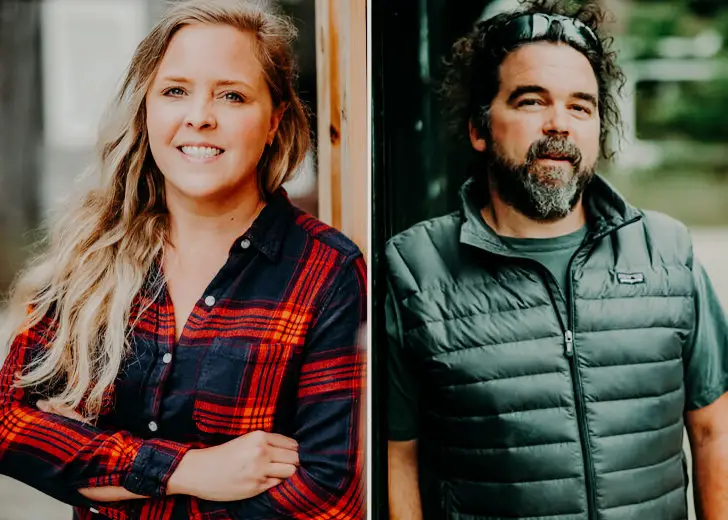 Ashley Morrill and Ryan Eldridge look quite the couple on their respective social media platforms.
The sweethearts of the DIY Network show, Maine Cabin Masters, were colleagues and friends since they were teenagers and are now happily married.
Ashley Morrill's Husband Feels Lucky To Have Her
Despite Morrill's marriage to Eldridge being surrounded in secrecy, the Maine Cabin star has gone on record to state that he proposed to her in a Willie Nelson concert.
Eldridge also does not shy away from talking about his colleague/wife in public. While in conversation with Dan Patrick on Dan Patrick's Show, he was very expressive when talking about Morrill.
When Dan Patrick complimented Morrill for being the MVP of the show and his love for her unique approach in the show, Eldridge added to the compliments. He expressed how Morrill was actually "one of a kind" and felt fortunate to have her in his life. He added his wife had an amazing sense of humor.
Likewise, he also commended her ability to stand her ground and excel in every attribute she was required to.
Ashley Morrill and Ryan Eldridge Have Kept Their Marriage Date A Secret
Morrill and Eldridge make quite the charming couple. The two often share their escapades on their social media platforms. However, they have successfully kept the date of their marriage from the media's prying eyes. All that is known about their marriage is that they tied the knot after two successive years of dating. 
One of the first posts on Eldridge's Instagram is where he mentioned his marriage. The post dates back to 2016. In the picture, we can see two passes to Sugarloaf Ski Resort assigned to each of the stars.
In July 2021, the loving couple celebrated their 7 year wedding anniversary.
Recently, pregnancy rumors were surrounding the couple. However, like many of their hallmark moments (like their wedding), the couple hasn't confirmed it. 
For the time being, the couple has created their own family of five with their pets: Lizard, Gus, and Sadie.