Are Marnie Oursler and Husband Dave Canning Still Together? Insight into Their Wedding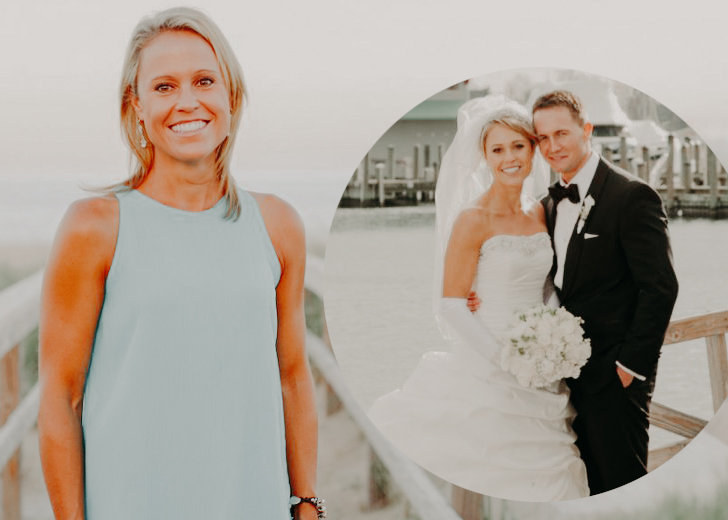 American home builder Marnie Oursler, who has been married to her husband Dave Canning since December 2013, is pretty low-key about her personal life.
She has neither been vocal about her relationship nor shared glimpses of her married life with her spouse on her social media handles. Due to this, people have begun to speculate whether the couple is together or not.
Marnie Oursler Got Married to Dave Canning in 2013
Oursler tied the knot with her husband Dave Canning in a picture-perfect venue in West Annapolis, Maryland, on December 31, 2013. The wedding took place at Huntingtown United Methodist Church. The venue was facilitated with felicitous accommodations, a soothing environment, mindful staff, presidential suites, and a royal ballroom.

Wedding Photos: Marnie Oursler weds Dave Canning in 2013.
If you didn't notice it yet, the marriage date is unique, too—New Year's Eve. It turns out Oursler had always dreamt of a New Year's Eve wedding. With both of the joyous occasions in mind, the husband hoped the celebrations would be an amalgamation of both a black-tie event and a night of festive fun. 
For her dream wedding, she wore a classic strapless gown and fur-trimmed cape while her partner donned a black tuxedo. The bride's jewelry was minimal but sentimental. She graced the aisle donning her grandmother's cross made from the birthstones of eight of her children.
The wedding and reception officially ended after the midnight festivities at 1 a.m.

Marnie Oursler and Dave Canning on their wedding day.
Interestingly, the families of the reality star and her spouse had known each other long before the wedding, for 25 years. Because of this, the bride and groom had always been part of each other's life in a way. And their wedding, in a true sense, turned their family friendship into family ties.
Is Discreet About Her Married Life
Since their beautiful wedding ceremony in 2013, the host of Big Beach Builds has remained low-key regarding her personal life. Her social media handles, including Instagram, are jam-packed with the posts of her professional endeavors only—no mention of her husband.
Thus, the privacy of her romantic life has led people to wonder if she and her husband are still together. But, there are clearly no official statements or reports on her marriage. So, it would be inappropriate to make any assumptions about her married life until the reality star opens about it herself.