Father Of Three, Anthony Melchiorri Wife Is Out Of The Public Eye
Anthony Melchiorri can pride himself as being one of the finest TV personalities in the hospitality business but he seldom shows the other side of his personal life; a life as a husband, and a father to three beautiful girls.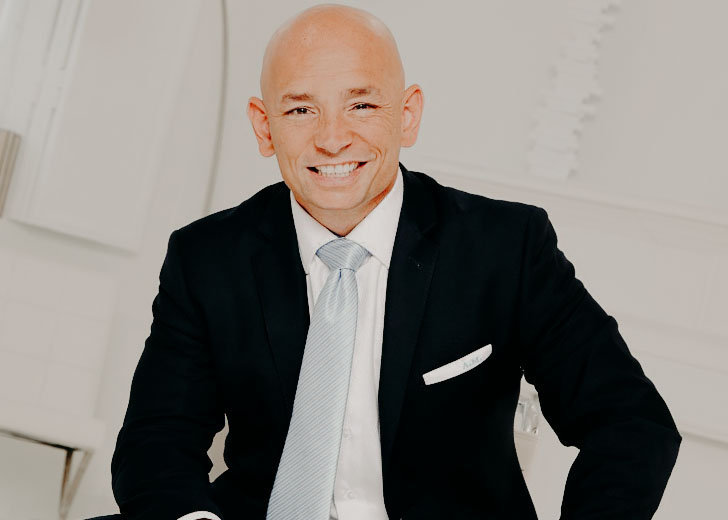 As much as celebrities love the attention and the limelight they get, some celebrity spouses choose to be silent supporters of their partners and stay out of the way of the paparazzi.
The same can be said about Anthony Melchiorri and his wife. Anthony can pride himself as one of the finest TV personalities in the hospitality business but he seldom shows the other side of his personal life as he has been extremely confidential about his married life.
Anthony Melchiorri Wife Remains Out Of Limelight
Melchiorri has not even once posted a picture of his beautiful wife, Nancy. For a long time now, the actor has also not talked about her on his social media. 
 But a picture of Nancy has been found that was shared by one of Melchiorri's friends in March 2016. 
Actress and Producer Lynn Eastman-Rossi (right) with Anthony Melchiorri and his wife Nancy (Photo Source: Lynn Eastman-Rossi's Facebook)
There may not be that many photos of Nancy available on the internet, but Melchiorri had not been shy to mention his wife in his tweets in the past.
A 1st for me. Vacuum lessons. Don't tell my wife I know how to use one. — Anthony Melchiorri (@AnthonyHotels) November 5, 2014
A Father of Three Beautiful Daughters
The Hospitality expert and his wife are the proud parents to three beautiful daughters, including a pair of twins. The duo has named their daughters Mia, Cara, and Nina. While Mia and Cara are twins, Nina is the youngest among the Melchiorri sisters.
Unlike their mom, the Melchiorri siblings have made several appearances, not just on their father's Instagram posts but also on his show. As equally charming as all his daughters are, they have distinctive traits and have decided to take on different career paths as adults.
The Melchiorri Siblings Are in Different Paths Professionally 
As stated above, Mia, Cara, and Nina are interested in different things and have different career goals from each other.
One of his twin daughters, Mia, is an exceptionally talented theatre and movie actress who has done some impressive theater projects like Beauty and the Beast, Rumour, Singin in the Rain, Pippin, and many more. Apart from those, she has also showcased her talent in movies like Wisegal, Burden Of Proof, and Her Husband's Killer. It seems like Mia has inherited the ability to face the camera from her father.
On the flip side, his other twin daughter, Cara, has chosen a relatively different path. She is a graduate of Iona College with a major in Public Relations and Image Management. According to her LinkedIn, she recently worked as an intern in The Books Group Public Relations.
Similarly, the youngest Melchiorri, Nina, is a volleyball player. She is an athlete and plays volleyball at Outside Hitter's position. In addition to that, she studies at Scholar High School with a major in Sociology and Education.