'PEN15 ' Star Anna Konkle and Longtime Boyfriend Alex Anfanger are Expecting Their First Child
One of the creators and actors of the Hulu series 'PEN15,' Anna Konkle, recently took to Instagram to announce that she is having a baby with long-time boyfriend Alex Anfanger.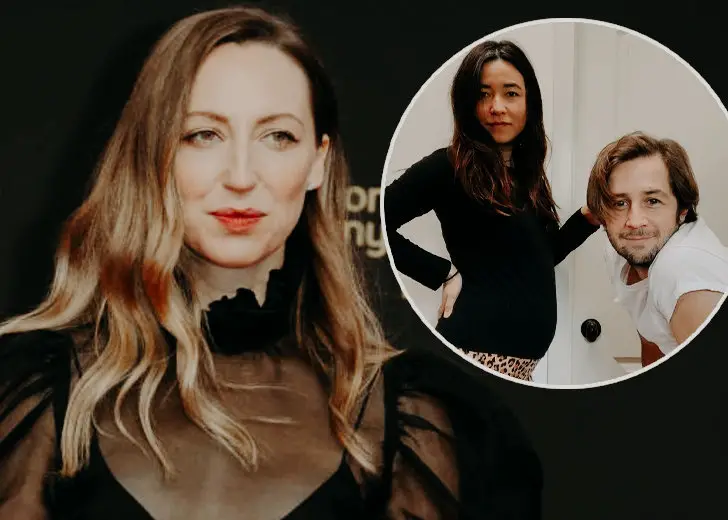 One of the creators and actors of the Hulu series PEN15, Anna Konkle, recently took to Instagram to announce she is having a baby with her long-time boyfriend, Alex Anfanger. 
Konkle has been Pregnant for a While
On January 29, 2021, Konkle announced her pregnancy to the world via Instagram. The to-be mother uploaded two pictures onto the post.
The first picture was a selfie taken by her partner, Anfanger. The couple was all smiles and hearts in the photo. And why wouldn't they be? After all, they are expecting their first child together!
In the second picture, the actress revealed her adorable baby bump. The to-be mother is clearly savoring her pregnancy. The photo also makes it vivid that she has been pregnant for quite some time now.
Beneath the photo, Konkle captioned that the couple was expecting the baby to arrive very soon. 
It only took me nine months to post but the family is expanding any second now
From the looks of it, Konkle took nine long months to share the good news with her fans finally. 
Konkle and Her Best-friend Are Both Expecting
What's genuinely uncanny is how the PEN15 actress and her co-star Maya Erskine got pregnant almost simultaneously.
Konkle's on-screen and off-screen best friend, Erskine, publicized her pregnancy on November 3, 2020.
Erskine's boyfriend, Michael Angarano, also posted a picture announcing their engagement and a baby on board. He captioned it, "and then there were 3... also, we're engaged." 
Erskine donned a black sweater and a spotted trouser in the picture as her boyfriend/ fiance leaned towards her baby bump.
Now that they are pregnant together, the bond of the best friends seems greater than ever. Perhaps it has to do with the actresses understanding the changes they are going through and the coincidence of doing it together. 
Erskine recently posted a picture of herself and Konkle on her Instagram story accompanied by a quirky caption that read, "BFFs making some future BFFs."

Konkle and Erskine enjoying motherhood together (Source: People)
Will the BFFs' kids end up being best friends too? We'll have to wait and see!