Angel Coulby Is Quiet About Having a Husband Even after Becoming a Mother
Angel Coulby's baby father is a mystery!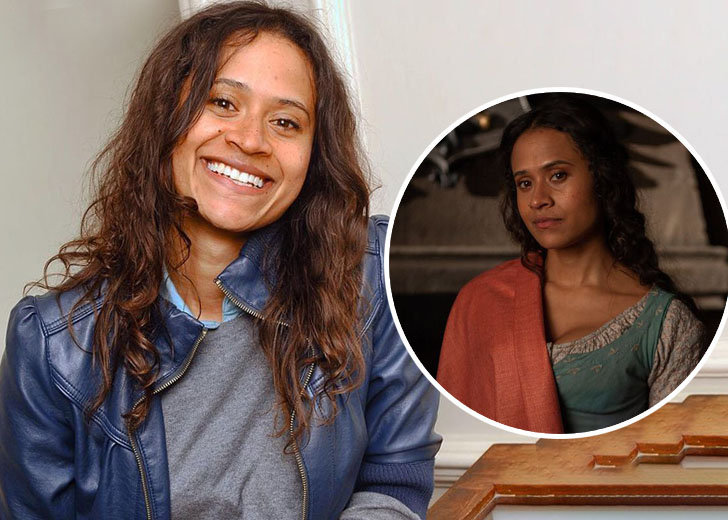 Angel Coulby is tight-lipped about her personal life. She has kept all of her private life's details up to herself only.
However, when she posted a video talking about climate conversation on Twitter on October 1, 2019, Coulby mentioned she had recently become a parent. Besides that, the talented actress revealed nothing about her baby's father. 
Nonetheless, there are gossips around the internet that the actress was in a relationship with her fellow Merlin TV series' co-star Bradley James.
Were Bradley James And Angel Coulby Together?
The English actress shared the screen with the talented actor Bradley James in the 2008-12's hit BBC TV Series, Merlin. In the show, Coulby portrayed Gwen's role, who was also the wife of Bradley James' character, Arthur.
James and Coulby's chemistry in the show was so amazing that many viewers thought they were together in real life. And, speaking of real life, the co-stars were also seen together on multiple occasions.
Because of that, there were talks in Reddit and YouTube's comment section regarding the two actors' relationship — some claimed them to be married, whereas some claimed they were not even dating.
Many sites on the internet also cited them as a husband and wife duo. In an article published on October 30, 2020, on Dailymail, it was stated that Bradley James was dating Angel Coulby around 2011.
However, neither James nor Coulby confirmed any of the speculations regarding their love affair. Even if they were together some years ago, one thing is sure, they have separated. Bradley is engaged to a woman named Jay Ellen. 
Her Son Is Almost Three Years Old
Though Coulby has not revealed anything about having a husband or a boyfriend, she has said that she is blessed with a son. She first shared about her child on October 1, 2019, while talking about climate changes and how it affects the children.
While being interviewed by Broadway World on August 12, 2020, she stated her son was two-and-a-half years old. In addition to that, she also mentioned that her son kept her occupied during the whole lockdown period.
She Started Her Acting Career In 2001
If Angel Coulby's personal life is like a desert, where nothing can be found, then her professional life is like a busy New York street, where everything can be found. Born on August 30, 1980, the British actress learned to act at the Queen Margaret University.
In 2001, she made her small screen debut through the BBC comedy TV Mini-Series entitled 'Orrible. In 2002, Coulby appeared in three television shows, two TV series named Casualty and Having It Off, and a TV movie named A Good Thief.
Slowly and eventually, Coulby marked her name in the acting industry. Her skills and performance came to everyone's notice when she portrayed Gwen's role in the TV series Merlin — she was even nominated for a Golden Nymph Award in 2010.
Following that, she made her appearances in several TV series — The Tunnel, Thunderbirds Are Go, and Moving On — and TV mini-series such as Dancing on the Edge, Undercover, and Innocent.