Inside 'Ugly Betty' Star America Ferrera and Husband Ryan Piers Williams' Enduring Marriage
Actress America Ferrera shares two kids with her husband of 15 years, Ryan Piers Williams.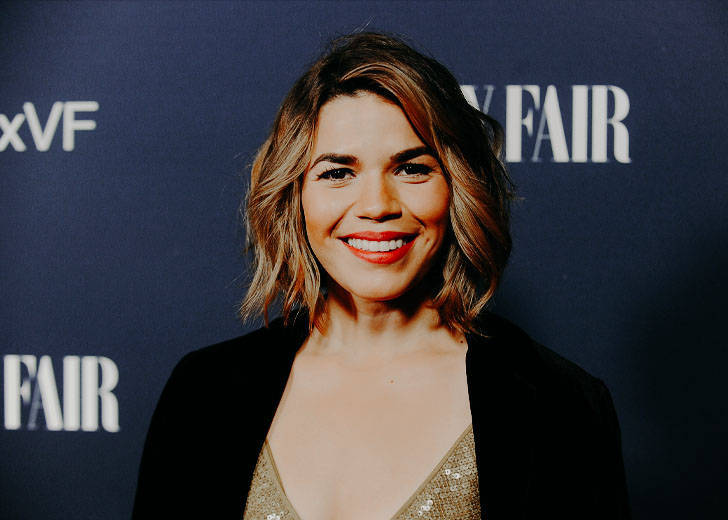 "Ugly Betty" star America Ferrera and her husband, Ryan Piers Williams, have been married for 15 years. They share two children, son Sebastian and daughter Lucia Marisol.
The Real Women Have Curves star often struggled to spend enough time with her husband as a major portion of her day involved taking care of her two children. But those stolen moments in between parenting duties would somehow be sweeter.
The pair met when Williams cast her in a student movie called Muertas, while attending the University of Southern California's popular film school. They walked down the aisle in 2011.
In 2018, Ferrara and Williams welcomed their first child. The actress first announced the news of her pregnancy on Instagram in 2017.
Life Amid The Pandemic
In December 2020, Ferrera shared details about her life during the pandemic with her 1.2 million Instagram followers. In her post, the Gotta Kick It Up! star noted that she gave birth to her baby girl amid a still-raging pandemic, and learned to mother two kids simultaneously as well.
Despite being out of her mind, the actress said she had to pump a lot of breast milk and to make things worse, she was unable to spend time with her husband. Much to their relief, Ferrera and Williams were able to brush aside their parenting duties and celebrate their 15th anniversary.
Ferrera was also juggled professional duties while being a super-mom. She had her last Superstore table read and admitted that she ignored actor Ben Feldman's hug because she was extremely emotional.
Amid the pandemic, she bid farewell to How to Train Your Dragon after being a part of the film for 12 years.
Among a slew of other things she did in the pandemic, Ferrera pointed out that she introduced Gentefied and its highly talented cast and crew to the world. She also launched She Se Puede, featuring equally talented Latinas.
Despite a surge in the coronavirus-related cases across the United States last year, Ferrera left no stone unturned to cast her vote. Towards the end of the caption, she expressed her gratitude towards everything good that 2020 gave her including health, safety, and time with her family.
Working From Home With Two Children
No prizes for guessing why Ferrera had a rough time working from home. The actress still seems to be figuring out how to strike a balance between parenting her kids and working from home.
In an interview with People, Ferrera said the pandemic and quarantining restricted her from inviting friends and family to hold the new baby and give her a much-needed break. She resumed work when her son was only 10 weeks old and would give him a camera grip to hold him while she did her work.
While her son was used to being surrounded by people, her daughter used to burst into tears whenever she saw a new face, she told the outlet. It was challenging for her to grow the family during these unprecedented times, however, quarantining together allowed them to spend time as a family of four.