Graveyard Carz Star Allysa Rose Bio: What Is Her Age & Who's The Husband?
Allysa Rose was once married. She married an Australian professional football player...They had a daughter together... in a romantic relationship with a guy named... the pair shares a child from their relationship...TV show Graveyard Carz became the turning point in her career...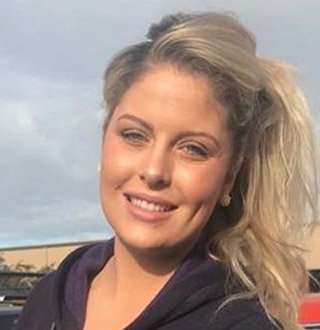 American automotive personality Allysa Rose has endured few ups and downs in her life. She has been through the hurricane of marriage, from getting divorced, parenting two daughters to a whole career change! 
The American-native is best known for appearing in the American automotive reality TV show, Graveyard Carz. Since joining the show in 2012 as a recurring cast, she has become the star attraction of the show because of her enthusiasm for cars, attractive persona and her active involvement with her dad, Mark Worman, in the show.
Graveyard Carz: Graveyard Carz is set to return to the TV with a brand new season and Alyssa Rose among its cast (Published on 7 Oct 2016 )
Also Read: Is Veronica De La Cruz Married With Husband? Personal Life Insight With Son
The beautiful blonde is the principal researcher on Graveyard Carz- who records the stories of some of the rarest cars that ever existed and showcases it for the whole world.
How Allysa Rose's Love For Automobiles Began At Early Age (Bio) 
Allysa Rose was born in 1991 in the United States of America. Her father is Mark Worman, the producer of Graveyard Carz.
As a child, she grew up around cars and automobiles as her father owned an automobiles shop. Since an early age of 10, she joined her father in the garage which developed her passion for cars and their interiors.
Apart from being a car geek, she's quite a dancer as well. However, her fondness for automobiles triumphs everything else.
Allysa Rose's Career: Graveyard Carz
The start of the TV show Graveyard Carz became the turning point in her career. The show is based on their specialty of restoring late 1960s or 1970s Mopar muscle cars and building a customized model. It follows Allysa's father, Mark Worman, and his crew of car enthusiasts and experts in their pursuits of restoring old ruined cars. And Allysa, a key part of that crew, has appeared on the show.
The gorgeous Allysa featured as a recurring cast during the first season, but then she left the show. She returned to the show for the fifth season and since then has remained a prominent member of it. On the show, she collects information on some of the rarest cars that ever existed and records their stories.
Allysa is ready to star on a brand new season (Season X) of the Graveyard Carz, which is probably going to start airing on Motortrend from the first of December 2018. She will be reprising her role of the researcher as well as provide valuable insights and suggestions to the rest of the mechanic crew.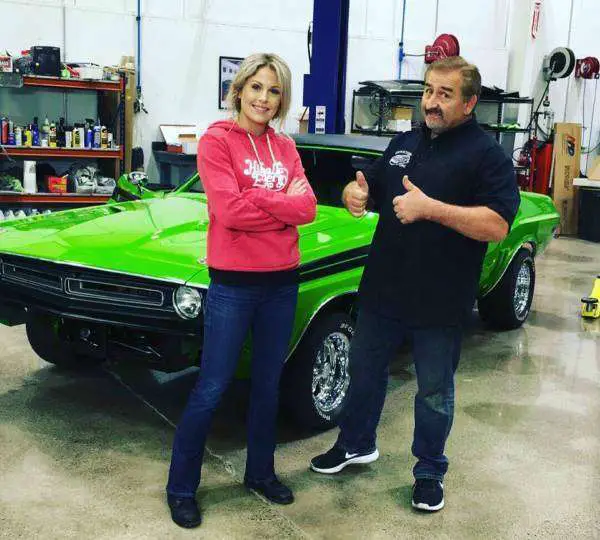 Allysa & Mark: Allysa Rose with her father Mark Worman in the show "Graveyard Carz" (Photo: Pinterest)
You May Like: CBS' Juliana Goldman Marrried With Husband! Plus Family, Baby To Salary and Net worth
And if you're wondering what car the diva herself drives, well, it's a 2014 Dodge Charger!
Find Out About Allysa Rose's Salary & Net Worth!
The beautiful Rose is estimated to have a total net worth of around $100,000. She has benefited significantly from being part of her father's garage and the reality show, Graveyard Carz.
She earns an amount of $2,000 per episode of the show, which is not bad for someone who doesn't like acting.
Allysa Rose's Divorce From Footballer Husband, Josh Rose
Allysa Rose was once married. She married Josh Rose, an Australian professional football player.
Josh was also a member of the show Graveyard Carz from the very pilot to the fourth season, where he occasionally featured as Allysa's husband and helped restore the Mopar cars.
They had a daughter, Emma Rose, together. But their relationship didn't last long, and they got divorced in 2014, and Rose's ex-husband left the show from the fourth season after their split.
However, they both parent their daughter under mutual guardianship.
Maintaining a sustainable balance between her professional life and personal life as well as having the responsibility of being a mom became toiling for her, which was the main reason for their split.
As a mother, Allysa also seems to be encouraging her daughter around the cars. Maybe she wants to install the same passion for the automobiles that she had developed herself when she was young. In fact, little Emma is going to be the part of the cast of the upcoming season of the Graveyard Carz. What role exactly would she play in the experienced crew, however, is to be seen.
See More: Clarissa Ward Bio: Happily Married To Husband, Adds Baby To Family
Who is Allysa Rose's Husband? Married To Boyfriend, Chris Wanke?
To all her fans who love her, Rose is not married, but she is currently in a romantic relationship with a guy named Chris Wanke, who is a store manager.
The Graveyard star shares an intimate relationship with Chris, whom she has been dating for four years.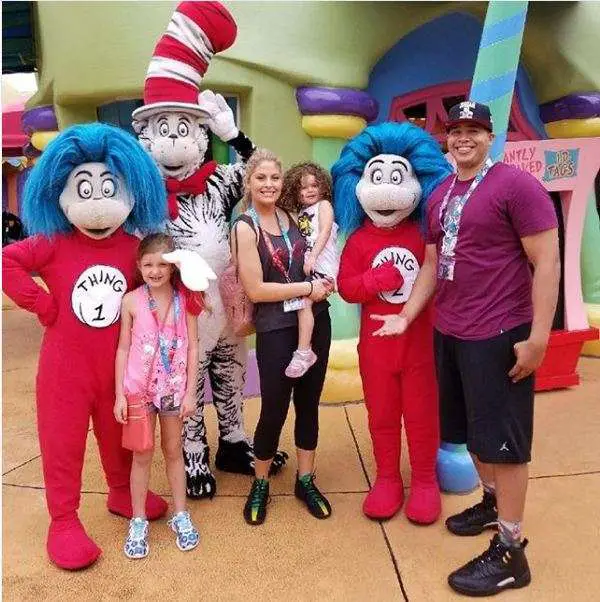 Rose & Her Family: Rose sharing a beautiful day-out with her two daughters and current boyfriend, Chris (Photo: Pinterest)
Though unmarried, the pair shares a child named Brooklyn from their 4-year long relation. They seem blissful with each other, and their relationship seems to be blooming, as they are often seen together in public places attending games, even on vacations. 
And seems like, the sweet couple will take a step ahead in their relationship and get married soon.