Alfre Woodard and Her Husband Share One of the Longest-Lasting Marriages in Hollywood
Having a similar sense of humor and prioritizing the relationship above all is the secret to the 35 years+ marriage of actress Alfre Woodard and her husband.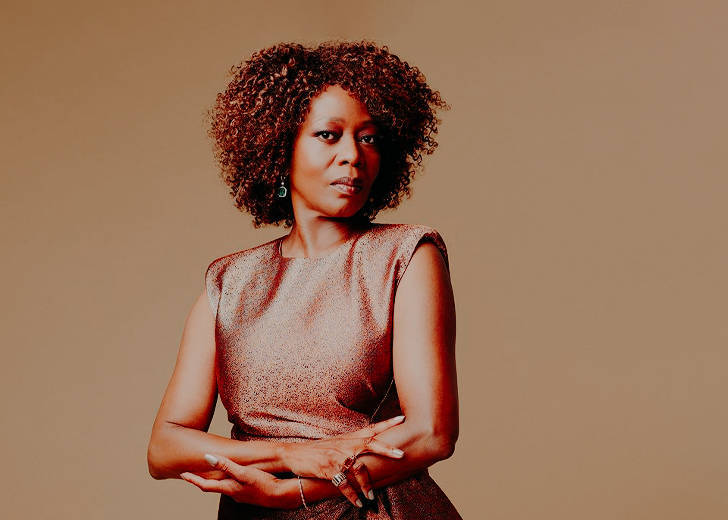 Star Trek: First Contact actress Alfre Woodard married Roderick Spencer in 1983. Being married for over 35 years, Woodard and Roderick share one of Hollywood's longest-lasting marriages. 
One of the strongest couples of Hollywood, Woodard, and Spencer share a blissful conjugal life filled with respect, trust, and spirituality. The duo has two adopted children: Mavis and Duncan.
Both Woodard and her writer spouse are low key about their personal life. Only in rare instances, the couple has posted photos of one another. 
On October 22, 2018, the four-time Emmy-winning actress uploaded the couple's wedding photo on her Instagram handle. 
In a Q&A interview with Closer Weekly, the actress revealed plenty about her long marriage, her career, and her kids. She also mentioned how her family comes above all to her. 
Until my kids were born, marriage was my main commitment. I trust my husband more than I've trusted any other human being. I put nothing before my family.
In the same interview, Woodard was also asked the secret behind her long marriage. Additionally, the actress revealed that prioritizing relationships and laughing together is crucial for a successful marriage. 
First of all, you've got to marry the right person! I think you know in your heart. It's having the same sense of humor and putting the relationship before anything.
The actress also added she wants to keep having a good time with her husband and kids in the future as well. The mother of two also revealed how she felt about sharing her children with someone else in the future. 
I want to keep having fun, and a lot of holiday time with my kids and my husband. We have so much fun together. I might have to share them (her kids) with somebody else someday, but it won't be taking anything away. It will be adding more people into the circle. 
The writer-husband of the actress appeared on the premiere of his wife's series See. On October 23, 2019, he uploaded an adorable picture of them cuddling up. Alongside the photo, he captioned: 
 Had a blast at the 'See' premiere last night. Sure, I might have gotten overly exuberant, but the first episode is AMAZING. 
After almost four decades of their marriage, Spencer's support for his wife appears as strong as ever.