Alex Curry and her singer husband were college sweethearts
Fox Sports host-reporter Alex Curry is a happily married woman. She and her husband, Jeff Nisen, are now married for over 4 years.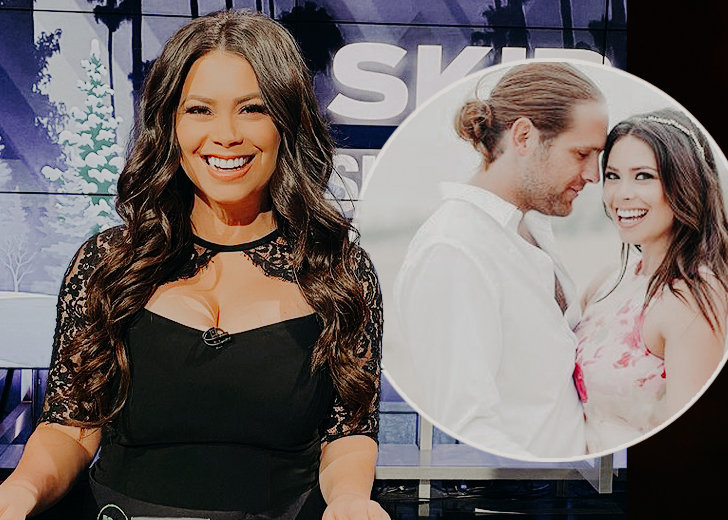 The host and reporter for FOX Sports, Alex Curry, shared wedding vows four-year-ago with her singer-songwriter husband Jeff Nisen. And Nisen, who recently dedicated one of his songs to his beloved wife, was the reporter's boyfriend since they were in college together.
Keep reading to explore the details of their romance from college to the present day!
From College Sweethearts to Married Couple
This adorable couple's love story dates way back to their college days.
From being friends to lovers, they continued their relationship after their college graduation, too.
After dating for an extended period, Curry and Nisen decided to take their relationship to another level.
On July 2, 2016, in a beautiful venue in Manhattan Beach, California, the duo shared their wedding vows in front of close friends and family.

Alex Curry with her husband, Jeff Nisen, on their wedding day. (Source: Jeff's Instagram)
Since that day, the husband-wife pair is relishing their marital life. Their togetherness can also be witnessed on their Instagram handles.
Nisen never lets go of an opportunity to post something thoughtful dedicated to his wonderful wife. It is the most wholesome thing to witness. 
A Brief Look at Nisen's Career
The FOX Sports reporter's husband Nisen has managed to amass fame through his fantastic guitar and singing skills.
He began pursuing a singing career after being fascinated by the sounds of 90's punk rock bands.
Following a struggling period, Nisen finally released his debut album in 2010, Truth Over Harmony, with the Enter Sand Section, a band that he started with his friends Tony Gonella and Sam Mandelbaum.
Later, the band began touring and also released two more albums.
Sadly, in 2013, the band separated, and Nisen switched back to his hard rock roots. But he soon formed another band named Enter Lose Control and released two more albums.
He began touring with the band, and in the process, he shared the stage with Pennywise, Pepper, Death By Stereo, and Puddle of Mudd.
The California native has been a part of several live shows in different places, including California, Arizona, Vermont, Florida, and Washington.
On December 11, 2020, he released his final solo track of the year entitled 'I Will.'