Adrian Grenier Has Maintained a Steady Relationship with Girlfriend Jordan Roemmele
Adrian Grenier permanently moved from California to Texas with his girlfriend Jordan Roemmele.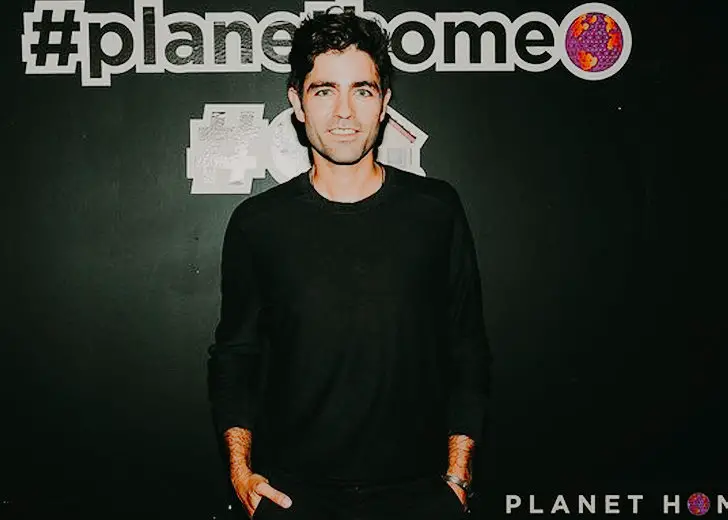 Other than for his spectacular performance in HBO's Entourage, Adrian Grenier has been in the headlines for his love life as well.
The handsome actor, who has been relatively lucky with the ladies, recently moved from California to Texas with his girlfriend, Jordan Roemmele.
Adrian Grenier
 With Jordan Roemmele Often
The actor has been linked with his girlfriend Roemmele since 2017. The rumors about their romance started swirling after the actor and his ladylove were spotted packing in PDA. This happened back in November 2017 in Sydney, Australia. 
Again, in January 2018, the actor was pictured with his Roemmele. The adorable duo seemed to have stopped for a smoothie after a workout session.
Grenier sported a pair of black shorts and a Puma hoodie for his workout look. He was also holding a pair of yoga mats. Meanwhile, Roemmele was holding smoothies for both of them.
Grenier was pictured in yet another cute moment with his girlfriend in June 2018. The couple was spotted in Brooklyn, New York, on a romantic lunch date. Judging from their proximity alone, it was evident that the couple was smitten by one another. 
A Favourite Of The Rumor Mill
Despite what seems like a rock-solid relationship with Roemmele, Grenier's life is still teeming with romance controversies. 
Grenier has dated Emily Caldwell, Isabel Lucas, Courtney Robertson, Melissa Keller, and Mellisa Joan Hart in the past. Additionally, he was also speculated to be dating Ashley Greene and Paris Hilton.
Azealia Banks Once Said Grenier Was Gay
Grenier was more recently accused of being gay by singer Azealia Banks.  
In a video posted on May 25, 2020, Banks claimed that Grenier is a "closeted homosexual." She added that the actor is keeping his sexuality a secret. 
Grenier and His Girlfriend Moved To Texas
Grenier is the face of Austin Life Magazine's June 2021 cover. During his interview with the magazine, he revealed why he moved to Texas from California permanently. 
According to the actor, he has friends in Austin and that he ran a business there. "People are smart and successful but they don't flaunt it. There is nothing to prove...," he added. 
Grenier and his girlfriend bought a home outside of Austin after he "dealt with some personal things" that he had been previously avoiding. 
Although Grenier is relishing the country life, he does not regret his time living in big cities. In fact, those were some of the best years of his life and he had plenty of fun. 
Adrian Grenier on Netflix's 'Clickbait'
Clickbait premiered on August 25, 2021, Grenier made a comeback portraying the role of Nick Brewer.
Brewer is a seemingly upstanding father, husband, and brother who suddenly disappears one day and finds himself at the center of a deadly viral stunt.
The Clickbait teaser takes viewers through Grenier's character's journey from a dedicated family man to a chaotic and mysterious figure.