Adam Pally on His Relationship with Wife Daniella Liben and What They Were up to during Lockdown
Adam Pally's life is a perfect blend of professional success and beautiful family life.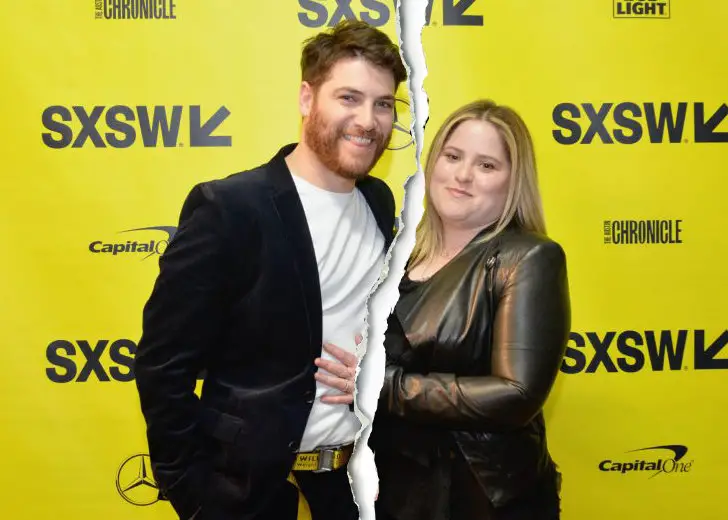 Adam Pally's life is a perfect blend of professional success and beautiful family life. Amid the COVID-19 pandemic, Pally's wife, Daniella Liben, and their three kids — Cole, Georgia Grace, and Darke — kept him sane. 
Pally's Lockdown Parenting
When asked about their pandemic lifestyle as a family in a June 2020 interview with the New York Magazine, Pally was happy to share that they were doing pretty good.
According to the actor, his children are a handful and were at the worst age for the pandemic — It was challenging for him to handle the three little kids at once. He also wrote a journal on Lockdown Parenting in April 2020 in Mr. Porter wherein he shared how his typical day looked like.
What's more, Pally and Liben got into fights over the fact that neither of them actually knew how to work with new technologies while the kids had to use virtual mediums for the classes.
This takes an hour because my children are disgusting and eat with their hands and, like me.
In the Mr. Porter journal, Pally shared how cleanliness was not his main agenda during the lockdown days, as he would be busy entertaining the kids until lunchtime. While the kids were preoccupied with more food, he and his wife would take turns to shower. 
Even though his businesses were shut down during the pandemic, Pally didn't let the kids see him panic or let his wife see him cry. 
Quarantine evenings were blissful, though. After the phone's alarm went off as the clock struck five, the first shot of tequila was poured, and the couple would play Frozen II and cook dinner together while dancing and having fun.  
For the duration of Frozen II, it feels like everything is how it should be in the world.
Pally said he would miss the quarantine period as it was an opportunity for him to get so close to the children for such extended doses of time.
Pally and Liben Have Been Married for Over a Decade
Pally married Liben in July 2008. The lovebirds have been inseperable since. 
The comedian was just starting in his career and was known as a "television advertising actor" back then and Liben was the owner of Ruby, a women's boutique in New Jersey at the time.
In a 2018 Wired video, Pally and other members of the Dog Days cast answered the most searched questions about them. Apparently, Pally's fans were curious about his wife. 
"My wife is my high school sweetheart," Pally gushed before making a joke about taking credit for their long-term love. How adorable!